Plane Tickets: Practical Tips To Booking Yourself Cheap Flights
Jet setting to your favorite destination sometimes takes a plane ride away, and we know airfares, they get chunks of your budget. While the best seats could be the first class seats, the seats beside your bae and the window seats, and if there could be a higher degree than the superlative comparison of best- such as great, then the great seats are the ones you got for a bargain.
Booking flights on a budget doesn't necessarily mean you have to be a seasoned traveler or frequent flyer. You can just as master the art of plane ticket sales with knowing a few or ten practical tips. What would be more practical than to get a plane ride worth your budget, right? So, learn a few tricks to book yourself cheap flights below:
1) Book ahead of time.
It's an old saying, the early bird catches the worm. Based on experience, you can book sale seats ahead of time. Mostly, they come in six months before the scheduled date. That gives you a hell lot of time to prepare for your OOTDs, to buy that camera or GoPro from Marketplace.ph, and plan that itinerary. So, when you stumble on a promo, grab them while they're fresh and win that golden ticket!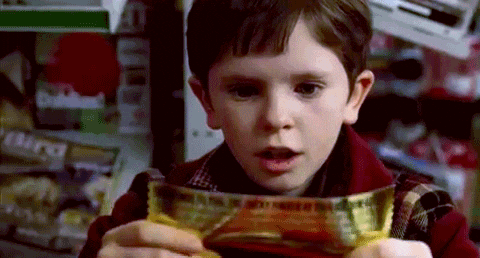 Image source
2) Watch out for promo fare deals during the holidays.
It's pretty much unpredictable to know when Airline companies in the Philippines would offer fare deals and cheap tickets, but much like a forecast, we know that most airline companies offer these sweet promos during special occasions and holidays such as All Saints' Day, Independence Day, Labor Day, National Heroes Day, Holy Week, Valentine's Day, New Year, Christmas and Mother's Day. Bet you can spend your holiday downtime on expecting airfare promos.

3) Promo deals strike at midnight.
Much like Cinderella's spell, the promo strikes at midnight and sometimes pops up at the wee hours of the morning during Philippine holidays. At this time, most people who are eager to get sale seats are often asleep. This could be an advantage for night owls. Grab some coffee and binge watch your favorite show and wait patiently.

4) You can hold your reservation for a month.
"Really? We could do that?" Fortunately, Yes. You wouldn't believe it the first time you know. But that's an insider tip, use the forms of payment and change it everyday, the holding period is 24 hours, but here's the caveat: You have to change it EVERYDAY until you are able to pay. Hope you wouldn't lose access to WI-FI.

5) Be aware of those additional charges.
You pay for the base fare, the terminal fee and the taxes, plus there's the add-ons! For online booking, these add-ons are usually automatically tick, so before approving your payment, check them first and remove unnecessary charges. For walk-in bookings, ticketing officers usually ask terms that often leads passengers to nod in agreement.
Halt there! Always ask about fees and haggle down the plane seat, you don't need unnecessary add-ons because including add-ons is the benefit of the ticketing officer, they also sell aside from booking tickets.

6) Travel on the weekdays instead of the weekends.
Midweek are the cheapest, particularly Tuesdays and Wednesdays, while Fridays and Saturdays are expensive. Plus, note that booking trips on festival days are a lot more expensive than regular rates. Ouch! You might want to avoid that.

7) Bookmark the anniversaries of each airline in the Philippines.
Like most anniversaries, airlines celebrate on a high note. So, this is such a great time to find a cheap fare. Airlines usually launch a promo deal spree as their thank you gesture and treat for their loyal passengers.

8) Know your geography.
Airlines offer skyrocketing prices to destinations with festivals due to demand. That's not surprising, if you have knowledge on basic Economics, the Law of Supply and Demand is a simple explanation: "When supply on ticket seats are low for the particular destination, yet demand is high, then the price goes relative with the demand. Otherwise, when supply for ticket seats are high, yet demand is low, the price drops with the demand."
So as a solution, use geography. Get to the nearest airport of your destination. For instance, you are planning to go to Cebu to celebrate their Sinulog festival, instead of taking trips to Mactan-Cebu International airport, book for airports in Tagbiliran, Bohol or Dumaguete, Negros Oriental. Don't think of it as a hassle, think of it as an adventure, besides, taking the ferry or bus to Cebu plus your trip to their airport combined is a lot cheaper than the original route.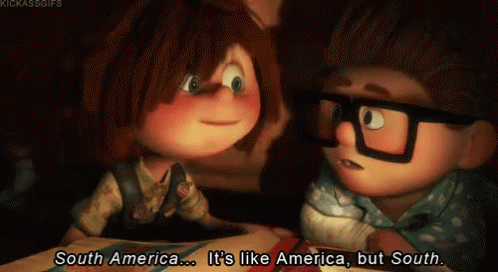 9) Booking two one-way tickets on different occasions is a wise idea.
Frequent flyers and seasoned travelers, especially those with a knack for sale seats usually do this. You just have to carefully check and plan your attack on a sale seat for both outbound and inbound on two different airlines. Because usually, you only get seats for one-way ride, and you still have to spend as much for your plane ride home. So, if you are being financially smart, go ahead and book two one-way tickets on different occasions.

10) Lastly follow the airlines on their social media accounts.
If you want to be serious on booking affordable airline tickets, then you have to start by following the social media accounts of different Philippine airlines.

Whether you're planning on escaping to Bali, walking through the ancient temples of Myanmar, cruising by the market canals of Vietnam, experiencing the culture of Thailand or just going North and South of the country to cross out that wanderlust bucket list but still worry on a budget, then turn to PawnHero. PawnHero is your go and beyond online pawnshop that accepts more than jewelry, unlike traditional pawnshops. You can pawn valuable items such as luxury bags and watches, gadgets, electronics and many more to get cash loans. Just start by downloading the PawnHero app into your phones or by visiting the PawnHero website to learn more.
Don't forget to like and follow PawnHero Philippines on Facebook, Instagram and Twitter to get updates, join games and win cash prizes.