Hilarious Fashion Look-A-Like: A New European Luxury Bag Is An Old Asian Market Bag
This year, Balenciaga marched down Paris Fashion week with the launch of their so called "Bazar" bags for the Spring/Summer collection which looks familiar and surprisingly fashionable hilarious!
And we know what a Balenciaga is, it's a world famous brand! Your mom, your aunt, or your friend might keep one neatly hidden in a closet or a nook, like a trophy, only for display and never for use. However, we just don't understand how such a luxury bag can look like a cheap Asian market bag you'd bring to the palengke!
And here's why we're gagging:

The prices are outrageously expensive.
The price differs in sizes (they come in three) and the common factor about these sizes is that they are outrageously expensive, worth at least a thousand dollars (convert that in Philippine pesos)! To give you an accurate description, here are the reported prices: small version is priced at $1,495, medium at $1,645, and the largest is retailed for $2,525!
It's just crazy! In Divisoria, a famous flea market in the Philippines, one can buy a Balenciaga-like bag for Php 30 pesos or less (60 cents at most!)

The pattern looks similar.
It turned out, the design was inspired from an Asian market plastic bag and people on that fashion week have gone gaga over the design (Bizarre yet true!).
The large striped leather totes carried by some of the models in the show appear to be inspired by plastic rainbow-striped shopping bags popularly used and sold in markets in Thailand, often called 'Sampeng bags' after the Bangkok market of the same name." –ELLE
But for real, that luxury brand design looks funny! Nothing against the art behind the bag, after all, beauty is in the eye of the beholder. But one cannot stop but compare, or explain how a world famous bag looked nothing different from a cheap Asian market bag.

It's nothing unique…in Asia that is.
While this is going to be a fashion statement in Europe, this just doesn't make the cut to be unique. It may be inspired from an Asian culture, but it looks like a copycat of patterns, look, design and use.

There's no need for class A versions or an imitation.
Piracy is a crime, yet the black market sells thousands of class A versions and imitations! We can find a lot at flea markets across Asia.
We bet the cheap Asian market bags won't be imitating the designer bag, instead it would feel the other way around. Or in theory, the new designer bags are just another imitation brand in the market.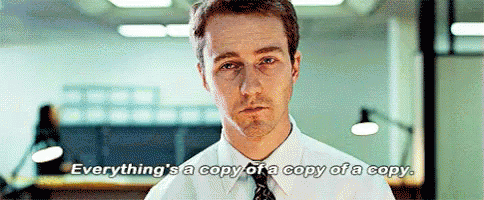 So, we respect the brand and the inspiration, but as fashion is art, it is subject for criticism.
We use a bag to carry things, but we have different bags for different occasions. At Marketplace.ph, we can guarantee that you can find "Divisoria-like" prices for preloved and authentic luxury bags that don't necessarily have your palengke look. Get these quality pre-loved designer bags at bargain prices at Marketplace.ph. Enjoy shopping online with us!
Don't forget to like and follow Marketplace by PawnHero on Facebook, Instagram and Twitter.