The Ultimate Guide to Pawning
Pawnshops are excellent go-to solutions if you need immediate cash. Through pawning, you can address your cash flow problems as long as you have valuable items to offer to the pawnshop.
However, pawning your items isn't as clear-cut as it sounds. If you're planning to pawn your precious belongings, here are some considerations to help you get the most money for your valuables.
How Do Pawnshops Work?
Understanding how pawning works entails knowing what a pawnshop is. Like banks and other financial institutions, pawnshops offer short-term loans to customers in exchange for valuable items. These pawned items serve as your "collateral," which pawnshops use to recoup losses should you default.
Part of how pawnshops work involves appraising the items to know their worth. Pawnbrokers consider the item's condition and other factors, which will determine the loan amount based on a percentage of its value. The pawnbroker will return your item once you've paid the loan and interest. However, failure to do so by the due date gives the pawnbrokers the right to sell it.
In the Philippines, pawnshops require pawners to provide an original and photocopy of at least one valid ID. The document must be a government-issued or validated school ID for students. This requirement is in line with the Manual of Regulations for Non-Bank Financial Institutions.
Moreover, BSP Circular No. 656 provision adds another step to how pawning works. The circular states that the pawner must present a pawn ticket to the pawnshop before redeeming an item. For lost tickets, you must provide an affidavit of loss authenticating your identity as the rightful owner of the pawned item.
Common Pawnable Items
Pawnshops typically accept these items:
gold jewelry;
diamond jewelry;
designer bags, belts, and wallets;
luxury watches, and
laptops, mobile phones, cameras, and other gadgets.
How Are Pawning Rates Determined?
Pawnshops have several factors to consider for different items. The criteria for gold pawning rates may differ from that of gadgets. Here's how pawnshops determine the rates for items you offer.
1. Price databases
Before the internet was born, pawnbrokers used regularly published "blue books." These blue books provide baseline resale value for many items, which helps pawnbrokers determine an item's worth.
Today, pawnshops use the Orion Blue Book, which is regularly updated and accessible on the internet. However, many pawnshops don't just stick to this database anymore. They have also established internal databases and guidelines to help carry out their appraisals when assessing a particular item's condition and price.
2. Criteria for precious metals, stones, and jewelry
Pawnshops also enlist the help of experts to check jewelry, stones, and metals. For instance, one crucial factor to consider when pawning gold is its carats, which can help determine its "melt value." This price indicates how much gold is in the item.
On the other hand, pawnshops assess a diamond's worth based on its cut and clarity. The diamond's clarity measures the stone's purity and rarity. Meanwhile, factors such as its surface's interaction with light, symmetry, proportion, cut, and polish determine the quality of the diamond.
3. Assessment for gadgets
Some pawnshops also accept gadgets as collateral for loans. Pawnbrokers usually check the device's technical features and functionalities. These devices must be in working condition so they can sell them or put up for auction.
4. Third-party appraisers
While some pawnshops have experts on their team, others require the help of third-party experts in specific fields, such as antiques, classic cars, and other valuable collectibles. These experts can influence the pawnshop's appraisal and pawning rates.
How to Pawn Jewelry and Other Valuable Items
Pawning jewelry and other precious items has fewer requirements and shorter processing times than banks and other credit institutions. However, you still need to follow some steps to avoid getting less than your item's worth.
Here are some things to remember on how to pawn jewelry for the right amount.
1. Figure out how much you need to loan
Before pawning gold or other valuable items, you must know how much you need to borrow. Remember, you still need to pay the loan and interest before you can redeem your item. As such, it pays to know your ideal loan amount so you won't end up with a figure you can't pay back and risk losing the pawned asset.
One crucial tip for pawning jewelry is to consider the item's sentimental value. It's best to pawn items you know you can't live without instead of family heirlooms. As much as possible, keep some of your valuable assets on reserve. If you default on the loan, losing the collateral may not hurt if it doesn't hold as much sentimental value.
2. Consult a professional appraiser
Another way to ensure that you get your item's worth is to have an expert check it beforehand. You can also consider visiting two or three pawnshops for appraisal, whether online or in person.
Again, many pawnshops have experts on their team with the proper knowledge to assess an item's value. Their opinion may help you determine if your item is a good fit for your preferred loan amount. Plus, they can prevent you from being scammed and getting a lower loan offer.
3. Research and compare pawnshops
As mentioned, there are several ways pawnshops can determine an item's worth. They can use third-party appraisers, guidebooks, or internal databases to do so, which can affect the pawning rates they offer. Consider doing your research before choosing the pawnshop to do business with.
Some other factors to consider for comparison include interest and appraisal rates, service fees, and the loan period. Again, researching these aspects can get you the best deal for your cash needs.
4. Negotiate with the pawnshop
Don't just jump on the first offer you receive. Instead, try to negotiate the loan amount and terms using the information you've obtained from appraisers. You may also want to familiarize yourself with basic calculations for jewelry prices and other items. Apart from the price, you can also negotiate the interest rate and the due date.
5. Recover your item by paying the loan on time
Pawnshops require collaterals to auction off, which is why defaulting on the loan may hurt your chances of redeeming them. However, you can avoid this situation by staying on top of your due dates and settling the loan on time.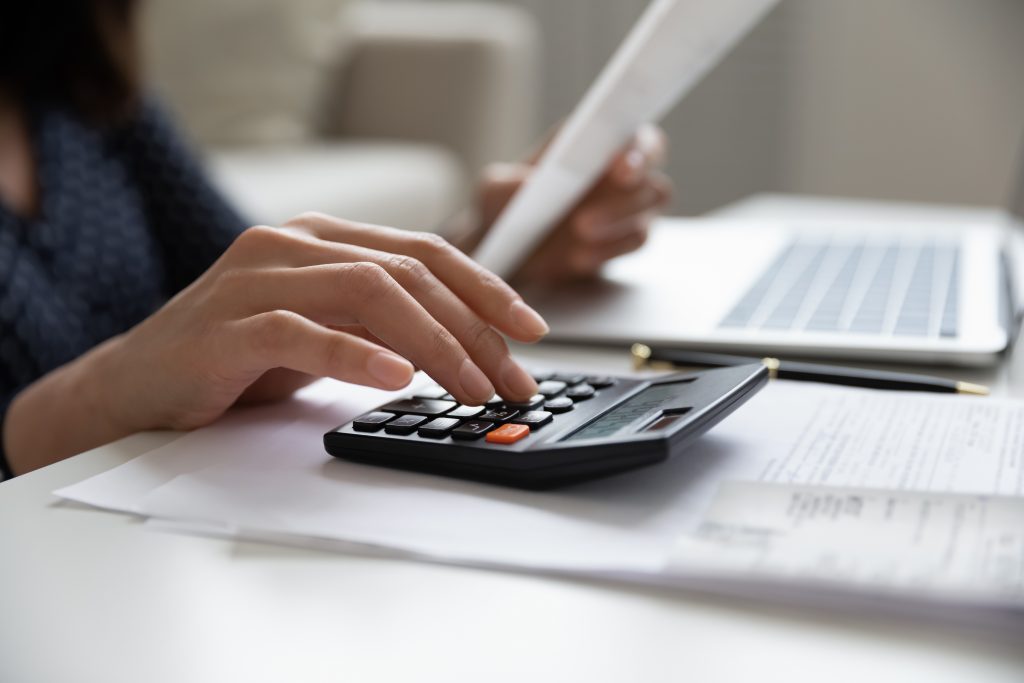 5 Pawning Tips to Get the Most Money for Your Item
The process of pawning jewelry and other valuable assets is easier said than done. If you don't know the ins and outs of pawning, you may not get the right price for your item. Here are some tips on pawning your precious items for the highest possible value.
1. Understand how pawnshop transactions work
Knowing how pawnshops work is a must since it allows you to process your pawning quickly. You'll see what you need to prepare and the information to obtain. For example, you should have a valid ID when you visit the branch to pawn your item.
Moreover, understanding how pawning works prevents you from getting scammed. If you know the basics of how they compute your item's price, you can easily spot if the pawnbroker is offering a lowball price.
2. Check the pawnshop's list of pawnable items
Before going to the pawnshop, ensure you know what items they accept. Some things may not be pawnable since they may be challenging to auction or have no buyers in the market.
Then, some pawnshops may only be interested in a specific item, such as jewelry or gadgets. For example, you can go to a pawnshop that focuses on shoes to sell your limited-edition sneakers. You may enjoy a high price if the pawnshop doesn't have what you're offering but has significant demand.
3. Be ready to support your negotiations
Pawnshops may give lowball offers to gain high profit when you default on your payments. But if you know your item's worth, you can negotiate for a fair price.

Use the available resources to your advantage. Consider asking for expert opinions and appraisals from third parties. You can also check online to see if the item's value has increased, especially for those with fluctuating prices. This way, you can request your desired item price using the information you've gathered.
If the pawnshop asks you to name your price, mention the highest range and negotiate. Of course, you can always go to another pawnshop if both of you cannot agree on the terms.
4. Be sure your item is clean and damage-free
No one wants to buy an unusable item. As such, most pawnshops will only accept your items if they are clean and in working condition since they'll most likely have buyers. Although some pawnshops clean your items during appraisals, they may appreciate it if you clean them beforehand.
On top of this, you may get a higher price for clean and mint condition items. Conversely, you may get a lower price than your item's worth if it has missing pieces, broken parts, or dirt.
5. Don't forget to be nice
Being nice to pawnbrokers doesn't mean accepting their terms and conditions. You can still be nice while being assertive about what you want. Being cordial about your terms can sway them to agree with your asking price.
Get Your Items' Worth
Pawnshops are a great fix to your cash flow problems, offering short-term loans in exchange for valuable personal items. However, you must understand how pawnshops transact to get the best deal on your valuables. By knowing what they are looking for and your item's worth, you can get the right loan that suits your needs.
If you're looking for convenient short-term loans, check out PawnHero's online pawning. Read PawnHero's blog for more pawning guides, advice, and information!