The 7 Ultimate Christmas Cheat-Spending Hacks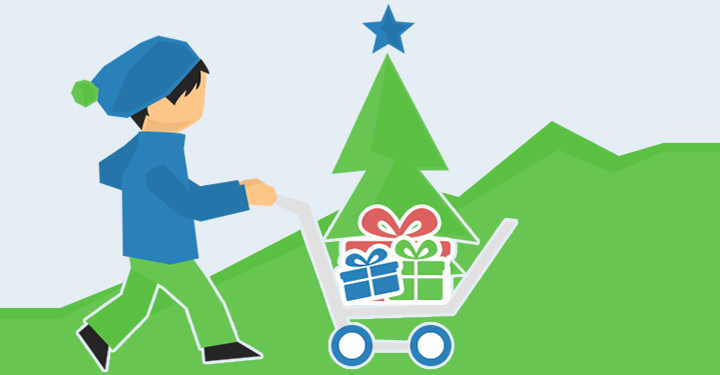 Whether you're a student looking for a gift for your block's Kris Kringle or the new aunt worrying what to buy for her nephews and nieces, Christmas shopping is a conundrum we face every holiday season. Saving time, effort, and money is an ideal that's rarely executed. Here are some hacks to ease your way through the holiday gift madness – have the checklist ready.

7. Have a checklist ready


I wasn't kidding.
..Or you could have a chart. Whatever way seems most appealing to you, plotting out your needs and rearranging it helps you gain a better perspective to your next steps. Which people are on the priority least? How many gifts would you need?
Do some of the people included have preferred items or won't mind having a non-personal one? This brings us to..
6. Budget the wallet.

How much are you willing to shell out for the Christmas season? Setting a maximum or ceiling rate for your shopping budget helps you set percentages or know which gifts will be eating up the greater portion of your Christmas budget. Punching in the approximate digits after knowing the proportions makes your plan more realistic and set for action. But before that..
5. Do "research".

Like you would for a crush. Know the details and take note of how your item compares with other items related to it. This is mostly helpful when you don't know how much an item is usually valued. Doing research and reading product reviews could also help you have a better bang for the buck instead of trying to rely on your inner lie detector to know if the sales clerk is merely spinning his words to close a sale. Simply put: Knowledge is power.
4. Start Early.


If you couldn't make it happen on the earlier weeks of December, have your shopping in the morning. By being there at the mall's opening hours, the items are easier to locate (they have been arranged the night before), there is less congestion on visiting the stores and you'd be able to catch the great deals when someone else might've snatched if they've seen it earlier.
Simply put: The early bird catches the worm.
3. Take advantage.

Take advantage of the free gift-wrappings they have over the department store. This would in turn mean savings on your part both on effort and on budget. Take advantage of the coupons they have over the catalogue. Some coupons have items that are grouped in a basket or sold in bulk — this would be great for gifts given to groups such as colleagues or even inaanaks, given directly or even through a fun party game. Take advantage of the store's rewards card, stores are giving out most of their promos and discounts towards their loyal customers at this time of the year — it only pays not to miss it.
2. If nothing could be found, GO DIY or Re-Gift.

It happens. That highly specific item is unavailable or is just beyond your wallet's superpowers. It's always possible to do a re-gift considering that the item is unused and suitable for the next receiver. You could also assemble something (if you would like following instructions but giving out some sweat) or craft a personal gift (if you're creative). No matter, a concrete evidence of effort is always appreciated by anyone. Going this path also has the sentimental factor as a bonus. Failing to give the ideal gift but wounding up with a personal one hits the essence of giving better: It's the thought that counts.
1. Go for debit not credit.
Although credit has its own advantages, going for a debit card leaves no worries after you've spent and bought your presents. It keeps your budget tight and puts you in a position of greater control on your finances. A debit card gives you the same convenience of a credit card: being able to go about cashless, having automatic payments, and centralizing your financial transactions.
Shopping isn't a daunting task after you've made up plans on how to handle it in smaller steps. This holiday season brings us the joy of being with our loved ones through feasts and other activities. Spending your money on gifts in the most valuable way not only gives others the happiness of receiving, it also makes you a holiday hero.