Top Preloved Gifts You Can Buy For Your Valentine's Date
As materialistic as it sounds, but it's best to say how you feel with a gift! Yes, aside from Christmas and birthdays, another season to shower gifts for your special someone is this love month.
Of course, the effort counts and if you are looking for gifts that you want to buy for your Valentine's date, then try a bit of preloved to give to your loved ones. To guide you, we round up top preloved gifts that would be perfect for a sweet surprise! Check them out below:
1) Preloved jewelry
Jewelry is one of the best gifts you can give to someone special. This expensive piece makes it a top choice as it lasts more than a lifetime. So, what's not to seal your love with a remarkable piece of fine jewelry that makes the moment special. Here are a few of top preloved jewelry that you can find on Marketplace.ph:
Ring with Diamond (Price: Php 7,000)
White gold diamond rings are such a classic and timeless piece of jewelry that speaks of an eternal promise. If you want to drop your knees and seal a lifetime with a ring, then this is the best ring to proclaim forever.
Swarovski Heart Pendant (Price: Php 3,800)
Swarovskis make an exceptional gift this Valentine's. Their premium pieces of jewelry boosts self-expression. Now, if you're looking for a classic piece to share your affection, then this Swarovski Heart Pendant will do the rest for you.
Pandora Bracelet with heart charm (Php 3,000)
Pandora, ah yes, this brand favorite jewelry charms with feelings. It fits perfectly for the hearts day occasion. So, if you want to express your love in a simple yet elegant way, the Pandora bracelet with heart charm is your Cupid's arrow to love.

Charriol Silver Ring (Php 4,900)
A Charriol jewelry holds something special that is enough to enthrall the heart of someone special. Its design is inspired from that of the famous Celtic twisted cable, beautifully created and comfortable to wear. If you want something unique as a ring, then the Charriol silver ring can be a symbol of promise.
2) Preloved luxury watches
Luxury watches are also wonderful gifts to give to your dates. The watch makes a symbolic meaning of time spent 24/7. Now, if you really want to give something that's special and something that's worthy, then you don't have to necessarily buy something new, because a preloved luxury watch just works perfectly as a present. Below are just a few of favorite brand watches at Marketplace.ph:
FOR HER
Christian Dior Ladies watch (Php 8,000)
Guess Ladies Crystal Watch (Php 3,000)
FOR HIM
Casio G-shock white (Php 3,000)
Technomarine Night Vision II (Php 9,110)
3) Preloved designer bags
There's nothing like owning a designer bag. Designer bags are also great gifts as it holds longevity like that of a relationship. Plus, a bag is really useful, you can use it for any occasion; work, date night, party, both day and night. Below are just a few of the brand favorite designer bags you can find at the online shop: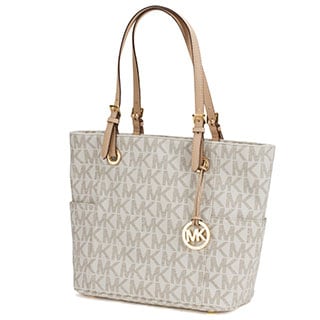 Michael Kors Tote Bag (Php 4,000)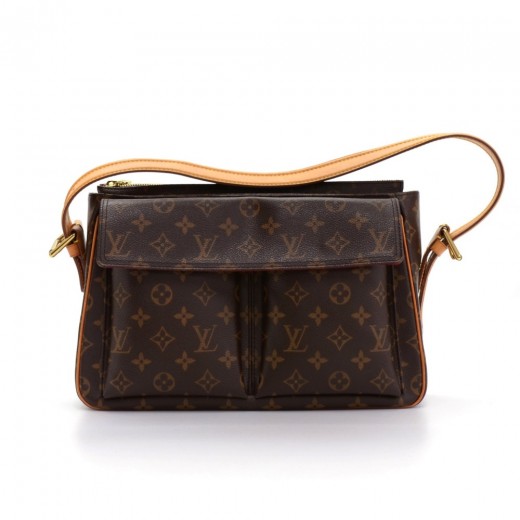 Louis Vuitton Monogram Viva Cite GM Shoulder Bag (Php 19,999)
MCM Mini Boston Bag (Php 5,900)
4) Preloved gaming consoles
Gaming consoles are the right gifts for the special someone who is a gamer by heart. Imagine bonding over games and chips all day long. So, if that's the moment you want to picture with bae, then why not opt for a preloved gaming console? You don't really need to buy a new one, as long as it has good gaming performance, then it will just do the bonding moment justice. Below are just among the top gaming console brands available on the online store: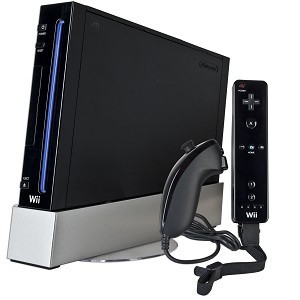 Nintendo Wii RVL-101 (Php 4,000)
Xbox 360 kinect (Php 6,500)
Sony Playstation 3 Slim (Php 5,500)
5) Preloved musical instruments
There's no better way to express feelings in a poetic manner but through lyrics and music. Musical instruments such as the violin or guitar are great for bae who is musically inclined. Every beat, note and a golden voice deserves a musical instrument to match with. If you've been wanting to get your date something really special, you can just tug his or her heart with preloved instruments below:

Valencia Violin (Php 3,650)
Oscar Schmidt Acoustic Guitar by Washburn (Php 2,500)
Aria Pro II SB-1000B PR Electric Bass Guitar (Php 7,000)
6) Preloved gadgets and cameras
For a really trendy gift, cameras and gadgets are the best ones to give. Perfect for the significant other who is a tech geek or who just wants to keep up to date with what's new and what's not. If you want to give a camera to capture memories or simply a fun gadget to kill boredom when bae is alone, then you may find preloved gadgets and cameras on the online shop too! Below are just a few of them:
Fujifilm Instax Mini 70 (Php 3,500)
Smart Balance Wheel Hoverboard 2 (Php 3,499)
GoPro hero 3 (Php 5,500)
There you have it! Now you have great gift ideas you can surprise your date with this love month! Aside from the bargain prices you see, Marketplace.ph alsol offers more special discounts. Just subscribe to the newsletter to receive exclusive codes to get additional discounts!
Visit Marketplace.ph
Marketplace.ph offers a wide selection of top brand names. All carefully tested authentic preloved favorites up to 70% OFF their original market value. If you are looking to find great deals on bargain prices, this is the go-to online store that's perfect for you. Enjoy shopping!
Don't forget to like and follow Marketplace.ph on Facebook, Twitter and Instagram to get shopping updates, cool discounts and many more!