Top Android Phones to Pawn and How Much They're Worth
Android phone owners, rejoice! You can now turn your mobile devices into quick cash by pawning them the next time you need extra funds for minor to major expenses. Yes, gone are the days when Android phones are not included in the top items to pawn, leaving you frustrated, disappointed, and worst of all, still out of cash as you step out of the pawn shop.
PawnHero's online pawnshop lets you borrow some badly needed cash in exchange for your Android device. Its high-value appraisals should help tide you over until you're able to recover from your financial slump.
Without further ado, here's a low-down on top Android phones that you can bring to PawnHero and how much they're worth:
1. LG


LG tried to challenge other well-known smartphone brands by releasing the LG G6 and LG V20 as its flagship devices for 2017 and 2016, respectively. The phones have a 5.7-inch screen, 4 GB of RAM, and dual cameras.
LG G6, being the current flagship, uses the Snapdragon 821 processor compared with the V20's Snapdragon 820 chip. The main body of the G6 is all glass with aluminum accents, while the V20 has an aluminum body.
The LG G6 is also IP 68 certified, meaning it's water- and dust-resistant, plus it's shock resistant. Meanwhile, the V20 is shock resistant and has a removable battery, unlike the G6, which has a built-in battery.
Estimated loan value:
LG G6: Php 14,000
LG V20: Php 14,000

2. Samsung


Samsung is, of course, one of the most popular producers of Android phones in the land. Its mid-range offerings include the Galaxy J7 Pro and the Galaxy A7 (2017) models. Both come with Super AMOLED, full high-definition display.
The bigger sibling is the A7 (2017) with a screen display of 5.7 inches, while the J7 Pro is slightly smaller at 5.5 inches.
Special features for both the J7 Pro and A17 (2017) include a fingerprint sensor at the front, as well as light and proximity sensors.
Estimated loan value:
Galaxy J7 Pro: Php 8,400
Galaxy A7 (2017): Php 8,225

3. Asus


Asus released the Zenfone 3 Max in November 2016 and the Zenfone 3s Max in January this year.
Despite the phones' lower mid-range status, they have some premium specs to boast as well including a touchscreen form factor, large batteries to extend life on a single charge, and expandable storage via a microSD card.
Estimated loan value:
Zenfone 3s Max: Php 4,900
Zenfone 3 Max: Php 4,200

4. BlackBerry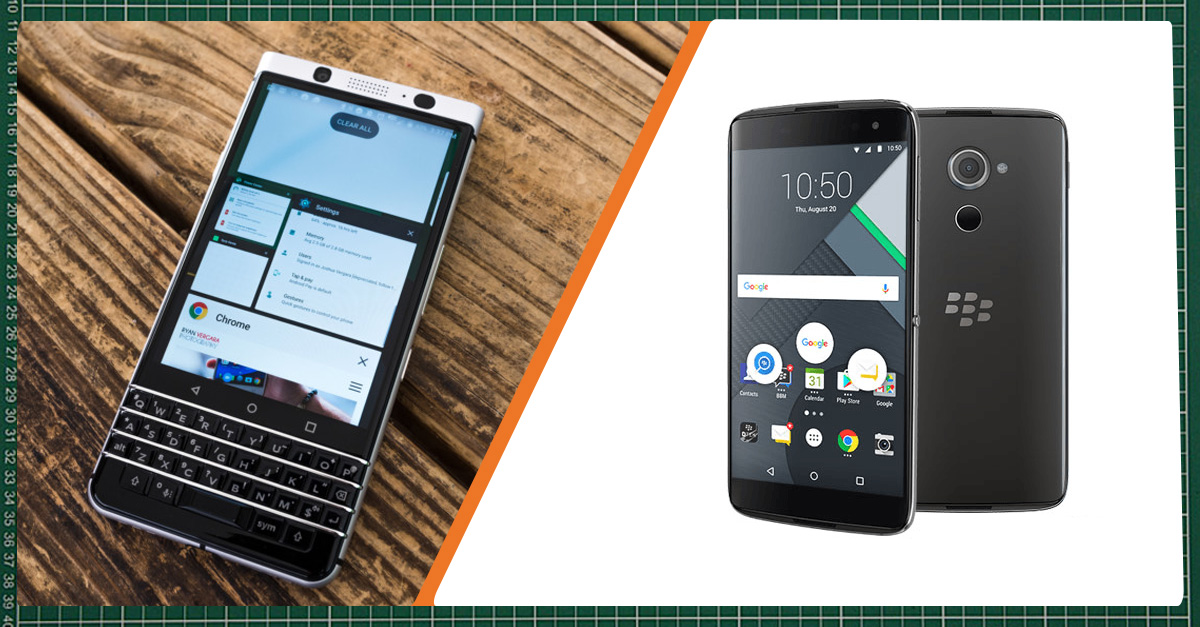 BlackBerry is still very much in the running for producing premium Android phones. The KEYone is the newer model, released later in February 2017 than the DTEK60 that was launched in October 2016.
The latest smartphone retains the signature QWERTY keypad and has a 4.5-inch screen, while the other flagship bears a touchscreen form factor and a 5.5-inch scratch-resistant screen.
In terms of operating system, the KEYone features Android 7.1 Nougat, and the DTEK60 carries Android 6.0 Marshmallow out of the box.
Estimated loan value:
KEYone: Php 14,000
DTEK60: Php 12,600

5. Oppo


Oppo touts its F3 and F3 Plus as the selfie expert with dual front cameras – one with extra-large pixels for selfies, and the other with a wide-angle lens for group selfies.
The front cameras of the phones are both 16 MP, but as for its main cameras, the F3 Plus has a 16-megapixel camera at the back compared with the F3's 13 megapixels.
Estimated loan value:
F3: Php 7,700
F3 Plus: Php 9,800

6. Sony


Sony's Xperia phone lineup is quite encompassing – from low-end budget devices to mid-rangers and premium flagships. In 2015, the Z5 and Z5 Premium were released, followed by the XZ and XZs in February 2017.
The XZs, XZ, and Z5 are almost identical in terms of weight, IP 68 rating, battery size, and Full HD screen resolutions.
Estimated loan value:
Xperia XZs: Php 14,000
Xperia XZ: Php 11,200
Xperia Z5 Premium: Php 10,500
Xperia Z5: Php 7,000

7. Vivo


Vivo's V5 Plus and V5s were both announced in 2017 although months apart in January and April, respectively. These mid-rangers measure 5.5 inches in screen size, are touchscreen enabled and have non-removable batteries.
The RAM and internal storage are also identical at 4 GB and 64 GB, although the V5s storage can be expanded to up to 256 GB.
Both phones also have a 20-megapixel-selfie camera in front, but their main/rear camera is 13 megapixels for the V5s and 16 megapixels for the V5 Plus.
Estimated loan value:
V5 Plus: Php 7,700
V5s: Php 6,300

8. Xiaomi


The Mi MIX and Mi Note 2 are two of Xiaomi's best phones in the high-end range. Both released in October 2016, these dual-SIM phones have 4 GB of RAM and Qualcomm Snapdragon 821 processor under the hood.
The MIX has a bigger 6.4-inch screen, while the Note 2 has a 5.7-screen.
Estimated loan value
Mi MIX; Php 13,300
Mi Note 2: Php 10,500

Go to the PawnHero website to get free appraisals for your Android phones. PawnHero is highly professional and discreet in its services, so you don't have to worry about the safety of your device and the privacy of your pawning transaction.