Top 10 Laptops for the Upcoming School Year
Laptops and computers are such an essential part of daily life that it's become often much more difficult to manage without them. For students on a budget, however, they represent a considerable enough investment of money. PawnHero takes a look at the most affordable laptops that you can get on even a minimal budget that can get the job done for you this upcoming school year. These machines won't bowl you over with high-end specs, nor can you count on them for heavy duty work, but if you just need something to type up the next report or do a little bit of research, they're perfect. After all, beggars can't be choosers!
1. Asus Chromebook Flip

The Chromebook is a great platform for those on the tightest of budgets because its lack of a physical storage drive lowers the costs considerably. Wholly online, these laptops are functional to the highest degree and revolve strongly around Google's excellent cloud-based services. Word processing is handled via Google Docs, browsing and surfing is done via Chrome, and storage is done via Google Drive. Fully touch capable, the Asus Flip even converts (or "flips") into itself to allow you to use it like a tablet! This adds portability as one big benefit on top of a lower price point.
2. Asus Chromebook R11

Carrying the same advantages as its Flip cousin, the R11 is yet another "ultra-affordable" that leverages on Google's tried and true services and apps. Ever so slightly more expensively priced than the Flip, it does also feature a respectable bump up in terms of the processor and even RAM allocation. This makes it perform better in some regards. It still retains the convertibility and touchscreen to take advantage of the general portability of any Google-based platform.
3. Dell Inspiron 17 5000 Series Non-Touch

In case all the fancy numbers that many laptop manufacturers use as names confuses you, the Dell Inspiron 17 has one of its main sells right up there in its name: it's has no touchscreen. That's because this entry uses the tried and true Windows platform that many of us have come to be very familiar with. This allows for a flexibility in terms of function. That is the other main advantage of this machine over the previous two: it's also a respectable multimedia platform. You can watch a movie or two on it with no problem because it also has great battery life. It even has what's a rarity among ultrabudget laptops: an optical media drive.
4. Lenovo IdeaPad 100S-11

If there's one word that best describes this IdeaPad, that word would be "basic". Designed with the lowest common denominators in mind, this laptop isn't something that you can reasonably expect to perform high-end tasks. It is, however, very, very, very inexpensive. Couple that with a solid but super light build and really amazing battery life, this is one laptop that won't break the bank but still be dependable enough to carry you through a whole day's worth of note-taking, paper-writing, and research.
5. CTL Chromebook J2

We have another Chromebook on this list and this is, by far, the most affordable of the bunch. It's lower price point comes way of the fact that it isn't burdened by the gravitas of a big brand name like Asus. It's partly due to the inherent versatility and reliability of Google's Chrome OS that it still performs buttery smooth on lower specs. Its Rockchip chipset might be lower tier but still allows for dependable performance overall. Built for students and teachers alike, the CTL J2 even comes with 100GBs worth of Drive storage space, allowing you to save a whole lot more online.
6. Dell Chromebook 11 Non-Touch

Dell's foray into the Chromebook space isn't all that overwhelming. Branding aside, it boast features you'd find on other Chromebooks on this list. That isn't necessarily a bad thing, however. Dell's iteration is reliable, runs the Chrome OS smoothly, and, yes, boasts of great battery life to boot. One thing that makes it stand out slightly above the competition is a great positioning of its speakers. Upfront and center, you get pretty decent fidelity off them and can enjoy YouTube viewing if that helps you with research. It's also reasonably priced.
7. Lenovo ThinkPad 11e Chromebook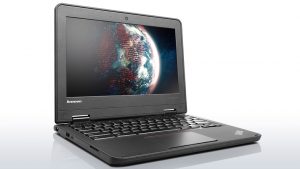 Easily the more "upscale" among the Chromebook options, the ThinkPad 11e retains the look and feel of traditional laptops while still boasting that great Chromebook performance package. It might be heavier than most but that only speaks to the unit's overall ruggedness. This is one machine built to endure a whole day's use in the classroom and even the outdoors if you have to lug it around. It's even solid enough to survive a few accidental drops here and there without making you feel like you wasted money only to drop it off.
8. Asus Transformer Book Flip

If you like the idea of an acrobatic budget laptop that could also be a tablet-ish kind of thing, but didn't really get sold on an always-online Chromebook, then this is the option for you. As you can imagine, it offers limitless potential for portability while retaining full functionality. That's all the while sporting the tried and true Windows OS platform. This Transformer also sports a respectable 11-hour battery life. With minimal, basic use as you'd expect in a classroom setting, this is one laptop that will last you the whole schoolday, if not wow you.
9. Toshiba Satellite C55DT-C5245

Among all the options on this list, this unit is one that can be said to be most traditional. In terms of looks, feel, layout, loadout, this budget unit is for those who can't quite move away completely for what they might always have been used to. Its quad-core processor certainly gives it a leg up from the competition and yet, amazingly enough, it retains a pretty affordable price point. Because it's close to traditional, it weighs in on the heavier side, but that a small trade off for what it offers.
10. iPad (any variant/any year)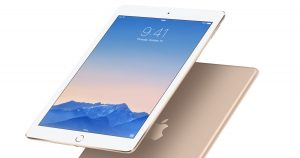 Yes, we know that the iPad isn't a laptop in the way we define laptops, but hear us out. You can get earlier models at much lower prices today and it will still very reliably and extremely smooth. The build is legendary Apple solid, and it's a very fast operator. If you're use to the functionality of any modern smartphone, you won't have a hard time acclimatizing at all. Granted, typing is somewhat more challenging without a physical input, but the portability balances it out. In fact, if you browse PawnHero's own shop, you might find one for sale at a much cheaper price.
Don't splurge on a laptop if you can get one that suits your specific schooling needs for cheaper. These options might not wow or impress but they get the job done without draining your savings in the process. You can find many of these and more at our online shop.
And if you're a little short on cash, make sure to consider pawning with us. PawnHero offers fair appraisals on your items and delivers a wholly online, super convenient service. We're the people to go to when you need cash fast.