The 10 Best Things That Come After A Difficult Breakup
Even one of the world's favorite geniuses, Albert Einstein, has something to say about love:
Love brings so much happiness, much more so than pining for someone brings pain."
With a deep sigh, love comes in two: joy and sadness. And in romance, one will always love more than the other, and that person hurts the hardest.
For all of those who have loved more and have hurt the hardest, cry all you want. Cry just cry. Know that after every rain, comes a rainbow, after every winter, comes spring, after every sadness, comes love, and after every pain, comes the best things.
They chose to break your heart, but it's you who chooses to be better or worse. So, hush, here are ten best things that come after a difficult breakup:
First

:

A renewed focus.
You'll lose focus, you'll drown yourself in sorrow then you just want everything to get it over with. Soon, sleeping with misery will hit you hard with a realization, that tears won't solve the problem, that crying over someone who has given up on your worth will not help. The first best thing that comes to you is a renewed focus.
It's mind over matter this time. You want to focus on your priorities, laying it out altogether, from the top to the least, and surprisingly, love will be there, just right at the bottom.

Second: The Love for Adventures.
Can't you believe what you're missing out? You thought you cannot live life without your better half, but here's the thing, you've come to this world as whole and never half. After a difficult breakup, you will emerge tougher now! And that you can take on any thrill-seeking activity you want! The love for adventures is keeping you alive! You have been climbing mountains (metaphorically) for someone and now it's time to conquer mountains (Hello mountaineering!) for you!
The world has indeed so much to offer, and it feels independent to just explore it.

Third: New hobbies.
They say you'll never learn to move on from pain, you'll just get used to it… screw it, you will. You will move on. You will get over it. You will be happy. In the process of doing so, you will get to discover a new hobby to distract you or to shape you into a better person. The new hobbies will come to preoccupy you and to keep you busy. Soon enough, these hobbies will become your new found talents and skills which you'll get passionate about and breakup will lead you to it.

Fourth: Stronger relationship with Friends.
Your friends are the extension of love from the universe. They were there when you were single, they were there when you're in love, and they will be definitely there when you get your heart broken. They will not leave you, the truest ones, they will stay, they will be your shoulder to cry on and they will help you get through it.

Fifth: Your Career.
"Just a quick one – I want to thank the man who this record is about, who I fell in love with last year. Thank you so much for breaking my heart because you got me four Grammys."
-Sam Smith
It's not revenge, it's just that, you want to strive to be the best version of yourself now more than ever. Pain can just be a bittersweet inspiration. When that happens you'll come to know that breaking up has been a blessing in disguise. It will be worth it.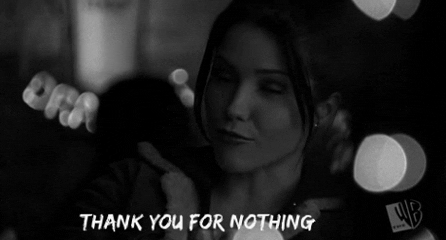 Sixth: The unconditional love of a Family.
When all feels lost, you know who got your back? Your family. Upon experiencing a difficult breakup, you will realize how much of their unconditional love can comfort your broken heart. You will feel guilt for having them to share your pain, but don't be, because your pain is also their pain. They love you so much that they can't afford someone to just break you for them. They know you deserve all the love that you need and they'll just give you that…unconditionally.

Seventh: Yourself.
You have loved someone so much that you forgot to love yourself. You have a life and that there are people in your life who count on you. There people in your life who see your worth. There are people in your life who love you. So, stop punishing yourself!
The person may have broken your heart but that person will not take away how much deserving you are to be loved. The difficult breakup will teach you to love yourself more and when that happens, there's no stopping you because loving yourself is confidence.

Eighth: New prospects.
It may sound absurd, but once you get back on track and finished walking through the process of a difficult break up, you will soon get noticed. People will come to make you feel attractive. However, with everything that just happened, you know it's not going to be an easy yes for them. You have learned your lesson. You have set your standards. You know you can't settle for just anyone and no one can blame you. You'll have standards and that's just okay.

Ninth: God.
"Things happen for a reason." Yes, we get that a lot, but we do get that a lot because it is…true! This time you will allow God to heal you and you will find that an earthly love cannot equate the love that God has given to you. Loving God will just get rid of the hatred, the pain, the vindictive thoughts, the depression and the regret. It will be graceful, it will overflow, it will just feel great. Leave it to Him because everything will fall into place.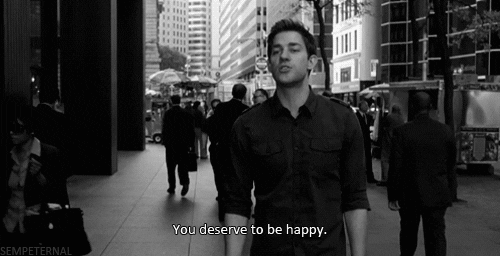 Tenth: The One.
You are always complete. You are never incomplete! Now that you learn to love yourself, that destined love will come around and everything as it is will just feel right.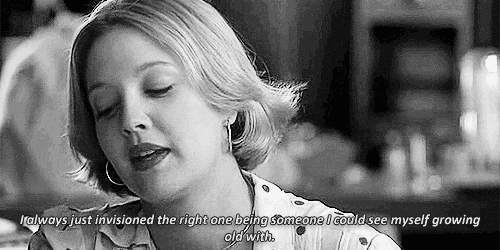 Getting through a heartbreak is just life changing: you love, you get hurt, and you live more. It's painful, it's wonderful, it's beautiful, it's just human.
PawnHero is your online pawnshop that accepts a variety of items to give you cash loans. Just visit the website to learn more. You can also download the PawnHero app so you can get the pawnshop right into your phones. For an online shopping experience, you can check out Marketplace.ph and find preloved authentic items on bargain prices.
Don't forget to like PawnHero Philippines and Marketplace by PawnHero on Facebook to get updates, join games and win cash prizes.