Pawnina Shares: Popular Christmas Beliefs That Mesmerize Our Holiday Spirits
Hey there, Pawnina here. As we all know, Christmas is a widely celebrated holiday throughout the world! In the Philippines, this has been regarded as the longest celebrated season across seven continents! And that's something we should be proud of!
While we have adopted and developed Christmas traditions, there are certain beliefs that stir our imagination. These cheeky popular beliefs, both local or not, has mesmerized and tickled our holiday spirits. If you have been believing in such Christmas beliefs, don't worry, that's a very Pinoy thing to do. Below is the list of popular Christmas beliefs:
Underneath the Mistletoe KISS.
We've heard about the mistletoe. We sing the word from a few parts of popular Christmas songs such as Mariah Carey's "All I Want For Christmas" and Justin Beiber's "Mistletoe" to name a few. Although we don't actually have a mistletoe in our Christmas garden, this belief has become a pop culture seen on most romantic parts of movies, where the scene sees characters kissing underneath the Mistletoe.
Well, considering the conservative culture of the Filipinos, this can be a taboo. But, if you ask how this came to be, this world belief traces its origin to the Norse mythology (Think Thor, the god of thunder). According to Norse myth, the mistletoe is seen as a symbol of love and friendship. Hence, the practice of kissing underneath the mistletoe comes from. Plus, aside from the kiss, it is also believed to possess mystical powers which could bring good luck to the family during the month of December, so you know that those Christmas wreath decorations hanged on doors with berry-like fruits has some origin into it.

Completing the nine morning mass to grant a WISH.
What would you give to make that wish come true? Complete the Simbang Gabi. While the Simbang Gabi has been a tradition, making a wish upon completing the nine-day mass has also been associated to the practice. Even Filipinos are reminded that it's faith and a heart-deserved blessing that make a good wish come true, this belief has made the typical Filipino motivated to make the nine morning mass a goal instead of a thanksgiving.
This legend probably traces back to people's accounts that their wishes did come true after completing the mass. However, one should be reminded that fervent prayers, a strong faith, a tireless hope and an optimistic outlook in life is what makes everything possible.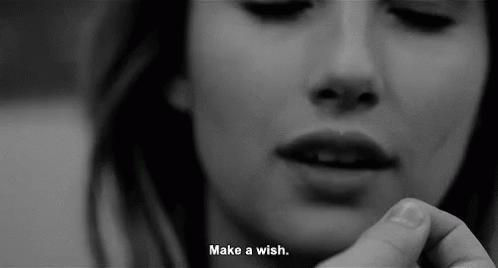 Pancit for longevity and other Noche Buena SYMBOLS.
From decorations to attending the dawn mass, the beliefs continue to swing through the traditional Christmas feast: the Noche Buena. Aside from the Quezo de Bola and the Christmas ham, another fixture on the holiday menu are the Filipino dishes, pancit and sticky rice cakes. Unlike other dishes, the pancit has always been closely associated to signify long life and health, and that they should not be cut short to preserve the symbolism. While the rice cakes such as puto, biko and other Pinoy desserts symbolize wealth sticking to anyone who consumes them.

As children, we were taught to believe about Santa Claus who lives in the North Pole, rides a sleigh of reindeers and carries with himself a list of naughty and nice. And those who were nice received gifts under the Christmas tree and in their Christmas socks while those who were naughty received coals instead. While this children book tale has become a beloved character, we still continue to sparkle our imagination with the existence of Santa Claus. The story of Santa Claus as recorded in history came from the Patron saint of children and sailors, Saint Nicholas, who was a 4th-century bishop from Asia Minor and very famous for giving gifts to children.

As these beliefs somewhat becomes a practice during the holidays, it is also best to practice sticking to a holiday budget. It may be a season to look forward to, but you don't have to overspend on joy. Sure, with the Noche Buena, the reunions, the parties, the gifts, and the decorations, money can buy happiness. And the holidays is not always the same year after year. So, if you don't want to end up empty for the New Year, why not consider getting extra cash at PawnHero. You can get cash loans by pawning items such as luxury watches, designer bags, gadgets, electronics, jewelry and many more. With us, your holiday budget can be enough! So, start by downloading the PawnHero app or visit the website to learn more.
In any case, you can also visit Marketplace.ph to shop authentic and pre-loved items as presents. You can browse through different categories from smartphones to gadgets and buy the carefully-tested items on a bargain.
Don't forget to like PawnHero Philippines and Marketplace by PawnHero on Facebook to get updates, join games and win cash prizes.