Pawn Loan vs Personal Loan: What's the Difference? [Infographic]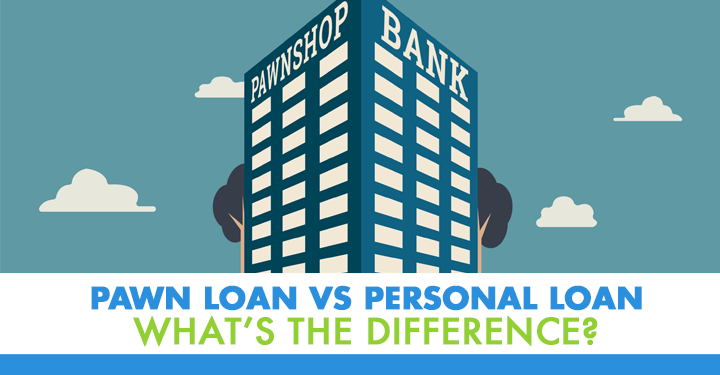 There are times where emergency situations call for upfront cash, but not everyone has enough liquidity or money sitting in the bank to cover those needs. When this happens, Filipinos usually take on a personal loan from either a bank or a pawn shop, as these are the most recognizable lending institutions in the Philippines.
How are they different?
A pawnshop's core business is making collateral loans where the store offers loans in exchange for something of value. The pawnbroker offers a credit based on the item's estimated value and keeps it until the loan is paid.
A bank provides personal loans but imposes stricter requirements, usually entailing longer processing time compared to a pawn shop. But the longer wait is offset by the perception that a bank is a safe and reliable lender.
How do you know which one works best for you? That will depend on your financial circumstances and personal priorities, as well the requirements you have readily available. Another major consideration is whether or not you need the cash right this instant or if it can wait a bit later.
To help you decide which type of loan to go for, here's an infographic that gives you details about what to expect from a personal loan from a pawn store vs. bank.


It's easy to see why pawning is a popular choice among Filipinos, as most citizens don't even own a bank account. It's even easier to get the services of a pawnshop today via your mobile devices. There's no need to trudge to a physical store when you can do your transactions online through PawnHero.
All you need to do is to upload a picture of your valuable/s to get a free loan offer. When you like PawnHero's offer, your item/s will be picked up from your house.
PawnHero only charges interest rates as low as 2.99% monthly interest rate — the lowest amongst pawnshops in the Philippines. Also, PawnHero accepts a wide range of items, so it's so much more convenient nowadays to get fast cash safely and quickly.