Lifting the Masks: Here Are Your PawnHeroes
Unlike many superhero origin stories, PawnHero didn't begin in loud, spectacular, or even weird (we're looking at you Bouncing Boy.) At PawnHero, our "origin" has everything to do with the men and women who work hard everyday at different roles within the company. These are the people that make it all happen essentially. So, as we celebrate one year, we lift up their masks and proudly unveil their personal stories as well as the reasons why they're so passionate about PawnHero.


Desiree Villota's amazing powers of invisibility means you can't see her in the picture (it's not like she's shy or anything. She's invisible.) You can feel her long-reaching influence as she helms the way through the intricate and complex world of business intelligence. Always one to seek ways of bettering herself, she took the job at PawnHero as a personal challenge. She sees the job as an opportunity to be at the very start of something. What keeps her fighting on when the challenges run high is the belief that there's so much more she can do and give to see PawnHero a success. This all ties in with her own personal vision to see PawnHero reach more Filipinos in need of reliable quick cash sources. Also, she isn't really invisible. She's just "not open-minded". Whatever, Des.


Christofer Famero, the indefatigable Toffy, signed up for PawnHero essentially before PawnHero came to be—apparently using his innate Force powers to tap into the streams of energy flowing through the universe. Also, he was asked if he could apply his superior design powers to the cause of helping Filipinos have a convenient, fair, and easy way to overcome their personal Empires (and other emergencies and pressing needs) with a quick cash loan. He's since thrown in with the other PawnHero heroes as they bravely try to continuously reach out to those in dire financial straits. What keeps him going when the Death Star (and work challenges) loom high is the continued belief in that dream to help others out. Toffy secretly desires that all he touches turn into M&M's. How that will be beneficial when he dresses himself in the morning is anyone's guess.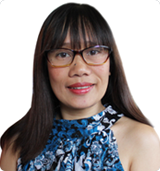 Jazz Yasay, PawnHero's own SuperMom, was also one of the company's earliest pioneers—having been here for a year and a month. She's one of the best and wisest front end developers that keeps the website looking good. She didn't expect to be enamored by another start-up but was readily taken in by founder, David Margendorff's vision and dream to help the Filipino people. What keeps her staying are the many learning experiences that she faces daily. Add to that the fact that working with so many young people keeps her feeling young—although she certainly looks the part of a young one. She would love to keep PawnHero going because she feels that it is the perfect avenue for Filipinos to be able to get fast cash through a simpler, streamline process.


Eda Esller certainly is a Wonder Woman to many at PawnHero—she does handle the distribution of pay, after all. Mostly, though, she prepares the financial reports as well as ensure compliance with government regulations. What few people know is that she signed up nearly 5 months ago because of the allure and fascination of an online business. With PawnHero, not only does she feel like she's a part of a thriving and booming industry, but she's also helping Filipinos have access to emergency cash—a very big issue in the country today. Always one to be driven by the hope of helping other people, she wishes she had the ability to read people's minds as she feels it makes for better understanding. Personally, we agree with her.
All in all, though, all of them are just like you. They earn a living, they have their own expenses and challenges to worry about, and they occasionally are in need of a little financial help. At PawnHero, we aim to provide you with the most convenient way to gain much needed funds without any of the hassles. With our processes all online, it's easier for you to secure a cash loan. One year's under our belt and we will certainly keep fighting to bring an even better year ahead.
We're not the only heroes here, however. We'd love to hear all your stories! Send them in today.