Ease of Pawning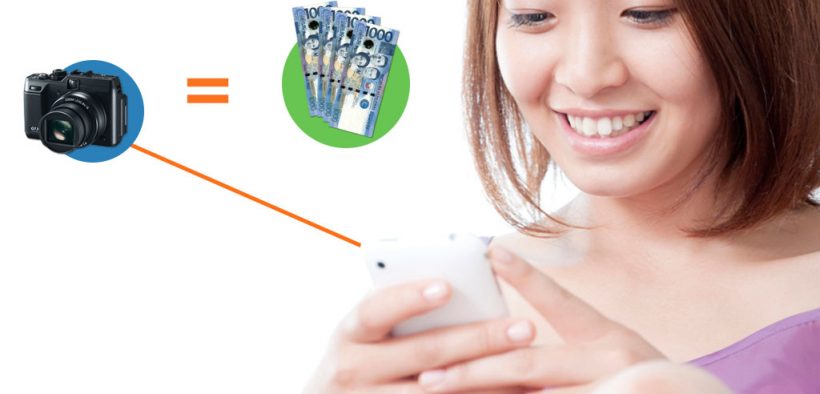 Generally, like any process out there, pawning is often thought of as complicated. In a certain sense, it is! With the traditional setup, it required bringing your item over to their store through the heat and traffic of the city, waiting in line for your turn, then letting someone look over your item for pawning. Only after do you find out how much you can get and, depending on the item in question, figure out if it's enough to cover whatever need got you pawning to begin with. It's a very tiring and kind of nerve-wracking process altogether!
With a fully online process and an app on Google's Play Store, PawnHero simplifies the process and focuses on making pawning as easy as we can make it. We take a look at the three simple steps you need to take in order to go from pawn in to cash out without any hassle at all.
Step 1: Online or On-screen
There are two ways you can pawn. The original method was via our webpage, which let you pawn from the comfort of your home. The newer way was via our Android smartphone app, which still let you pawn from home or just about anywhere you could take you smartphone to. Either way you choose, it always begins with a description of your items and optional picture upload. Send that off and within minutes, you get our very fair appraisal on your item.
Step 2: Item Pick-up
If you're happy with the quoted amount, your next step is to setup a pickup time and date. Again, this is all done online or in-app. You can also select where the loan amount will be received from. You have the option of having it deposited into your personal savings account or via a PawnHero Card that our courier will leave with you upon pick up. This pick-up process is done via 2GO, making it very secure. Additionally, the minute your item is with our courier, it's already covered by insurance for your peace of mind.
Step 3: Appraisal and Release of Funds
The next step is an on-hand appraisal by our on-site experts which will yield a final offer amount. If this amount is good with you, all you need is to approve it and you loan amount is then released via the method you selected earlier. All in all, these three steps don't take all too long to accomplish and the start to finish time frame hovers around a few days. And remember that at no point do you have to leave your home to get your pawning done. It's really that easy!
Alternative & Later Steps
But let's say that the loan amount we offer isn't amenable to what you need or that you simply changed your mind. Does the process become a hassle then? Of course not! At any time you need your item back before accepting the final offer, we deliver it to your doorstep free of charge. We've made sure that any point of the pawning process is as easy and as free as we can make it for your convenience.
With multiple payment methods, even the tail end of your loan is very convenient. You can do over the counter payments or via debit from your savings account. Either way you go, we walk you through the steps when it's close to your repayment date. You even have the option to extend your loan if you need a little extra time to pay up your loan completely. Essentially, we do everything we can to make sure that you get your item back in one piece.
We've "stacked the deck" in your favor and made sure that everything runs smoothly and simply. All you need to do is take advantage of what we have to offer! So, give PawnHero a try today. With free, fair appraisal, fixed 2.99% interest, and no hidden costs or charges, it's the easiest way to raise quick cash fast.