Crazy Fun Things To Get Your Mind Out Of The Holiday Traffic
Lo and behold, this year's holidays fall on a weekend! For students, this won't be a problem as they have their Christmas break- lucky them! But for most employees, this year just did not agree on a long weekend for the holidays!
Hence, not so good news at all for the majority of Metro-residing students on a break, because a holiday traffic will just be breaking that break! So, for all those unlucky enough to expect the impending holiday traffic, here are crazy and fun suggestions we believe you can do while stuck on holiday traffic.
1) Bring your pocket WiFi.
Thank the brainchild for bringing up the idea of a pocket WiFi! It's so convenient! You can bring one, anytime, anywhere, just like PawnHero! Now, If you have it, by all means, bring it! Having your internet data won't last the dreaded traffic, especially if the data eats up all your phone's battery.Speaking of your battery, might as well bring those power banks too! They'll come in handy.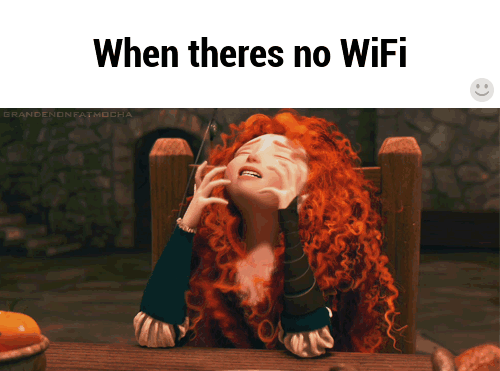 2) Listen to a podcast or to an audio book.
It's going to be a long ride! So, you can tune in to your favorite radio station, podcast channel or listen to an audio book. That would sound so nice!

3) Spotify is life.
Yas! Music is just life! It kills the bad mood! So, stream your traffic playlist on Spotify and groove to the beat until you make it out EDSA!

4) Call a friend.
As they say, "Call me, when you need a friend." Now is the best time to call a friend! Don't get this wrong, we're not encouraging taking calls for those behind the wheel, but when it's a bumper to bumper traffic, and you got a speaker on, you may do so. Just be cautious. Always drive safe. Taking phone calls while driving and driving drunk are two common reasons for the accidents. Stay safe!

5) Create a Viral Video.
Is the traffic making you crazy? Then fuel that craziness into creativity. You can lip sync for your life by making a lip sync video that may go viral!

6) Learn something new, like a new language.
They said it takes 10,000 hours to master at one thing. Imagine all the hours you spent on traffic! It's such a waste of economic value. So, just like an audio book, get those videos tutorials and learn a new language.

7) Speak your mind or rant your heart out.
Talk to yourself. It's not crazy. It's a sign of intelligence and sanity. Ask Psychologists. They'll explain to you its tremendous benefits. Or you can rant your heart out or just simply ugly cry if you feel like to.

8) Meditate.
After ranting your heart out or talking to yourself. It's time to be at peace. It's time to play that meditation music so the stress won't take a toll on you.

9) Shop online.
Why, you can shop online while you're at it. You can browse through Marketplace.ph, an online shopping store that sells carefully tested pre-loved and authentic jewelry, luxury watches, designer bags, gadgets and many more!

10) Tell social media.
Tweet about it, Snapchat it, Facebook live it, Instagram story it, either way, embody Kim Kardashian at that moment. She does it best to use social media wisely and earn millions as an influencer. We can take that from her.
Note: "Think before you click." Don't say we didn't warn you.

Just don't sit in traffic. The world just gets even slower if you just shut your eyes. Do something fun and crazy. Make it productive. But like we said, always drive safe.
Don't forget to like PawnHero Philippines on Facebook, Twitter and Instagram to get updates, join games and win cash prizes.