Business Trends That Can Make You A Part-Time Boss This Holiday Season
With the BER months officially welcoming the Christmas vibe, there are so many things to look forward to, such as the places you can visit, the people you are going to meet again, the parties you will be attending, the gifts you will be receiving and giving, and the food you will dig into! Boy, aren't we all pumped up this season! Of course, another advantage to look over are the business opportunities you can get your hands on.
Apart from your day jobs or daily activities, jump on the side job with these business trends and be a part-time boss of your own. Fun right? Earn extra cash while doing something fun on the sideline, check out these business ideas that are trendy right now.
Business Idea No. 1: Gift-wrapping services/supply store
Events like weddings, debuts, Christmas parties and many more are springing up this last months of the year, and a gift wrapping service or gift supply store can be a good idea for a sideline gig especially for those who have businesses already. In order to stand out, give a unique creative flare into gift wrapping. You can take workshops and learn the art to do so. Not everyone sees gift wrapping as an art. Why not show them something instagrammable, right?

Business Idea No. 2: Holiday events/hosting services
Do you have the heart to organize events? We bet this type of business is ideal for you. You can start simple by offering friends your trust to organize their parties. Then you can start building connections to fulfill other event needs. If you have the gift of gab (someone who has special skill in hosting) then let that booming voice of yours be heard! Start now and get ready to book yourself as an events host/ events organizer.


Business Idea No. 3: Photography/Videography business
Want to push your photography and videography skills to the next level? A captured memory this yuletide season is a memory worth spending for! Get started by offering your hobby as a service to events, parties and celebrations. This helps in improving experience to your portfolio.


Business Idea No. 4: Crafts/trinkets/arts business
In this millennial age, creativity is a thing! They want something unique, something worthy of their Instagram feed. The holidays is def a time for the right-brained sapiens. Take your talents to new heights, tease the creative wannabees! If you're into calligraphy and painting, make personalized greeting cards, if you can sew cute key chains, then go ahead.


Business Idea No. 5: Decor/lanterns
The decors are up and it's not yet December! If you're into Christmas decors, lanterns, Santa figurines and other symbolic figurines this season, then a decor or lantern business could be a nice business. You can offer unique holiday table settings, Christmas ornaments and many more! Take note, you have four months to supply would-be clients for this.


Business Idea No. 6: Fruit stand
Fruits are the hype this season! A colorful display and a basket of succulent and fresh fruits are perf for the holidays! Imagine the number of households looking to get fresh and healthy fruits! You can also make holiday fruit shakes or smoothies too! Yummy!


Business Idea No. 7: Traditional Noche Buena dish business
Seasonal dishes are a demand this season, especially the traditional Noche Buena dishes! You can get yourself into the biz of Ham making, Quezo de bola and other Pinoy native delicacies that are on the traditional Noche Buena menu.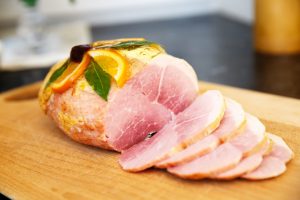 Business Idea No. 8: Wine, beer and liquor retail business
If you're a wine connoisseur and a beer and liquor kind of expert, perhaps you can try out retailing a business of this kind. It takes a bit of a big capital tho, but managing a business like this can be rewarding if you know who to supply and how to get clients. Anyhow, we still toast for the start of something new!


Business Idea No. 9: Venue leasing and karaoke rental
Space is one thing and singing is another, combine them both, you give a party place for Filipinos who really love to sing and get-together out there. Merry-making is the very thing that most Filipinos are looking forward to this season. If you got a nice venue to lease for their events and a karaoke for rent, then you get two hits to offer in this business.


Business Idea No. 10: Hot choco/cafe and holiday treats business
Are you a home baker? Well, it's high time you get your oven-baking talents to make some cash. Those delectable boxes of holiday cookies can fill up the order list. Now, get your pastry and dessert apron because holiday treats are the bomb at this time of the year!



Whatever business you might plan to try this holiday season, keep in mind that small steps will lead to bigger stepping stones! You can always use available social media tools to spread your creative talents, and let word of mouth do its job soon. Trust your guts and be patient, it will pay off!
Now that we got you pretty much hype into this part-time boss plan and all you need is a little nudge on your budget, you can relax because PawnHero is your money Santa this season! Just check out the website and learn how. Plus, for all those planning to shop this season, check out the newest online shopping store in town, Marketplace.ph by PawnHero, where your authentic pre-loved branded items meet bargain prices.
Don't forget to like PawnHero Philippines and Marketplace.ph by PawnHeroon Facebook as well. Happy Holidays!