Budget Smartphones Starting at PHP 4,000
From simple, bar-type Nokia units, mobile phones have gone a really long way. The mobile phones of today allow us to play more than Snake or Tetris—now we can play graphic-intensive games as well as do a myriad other things such as send and receive emails, go on video conferences, and even go shopping.
Most people, however, are apprehensive about getting themselves a new smartphone. This is because with all the capabilities and features these smartphones offer they may seem a bit intimidating and pricey. We've got good news for you! There are actually good smartphones out there that deliver superb user experience, without burning a hole in your pocket. PawnHero lists five rocking smartphones starting at PHP 4,000!
SKK Mobile Lynx S LTE – PHP 3, 999
Running on a 1.5GHz quad core processor with 1GB of RAM and Android 5.1 Lollipop as the operating system, SKK Mobile Lynx S LTE priced at almost PHP 4,000 is super It boasts of a 13-megapixel rear camera, and a 5-megapixel front cam, perfect for selfies. Built-in storage is 8GB and it can support up to 64GB microSD cards. It has dual-sim functionality and can connect to 4G LTE networks.

Cherry Mobile Flare 4 – 4, 899
Cherry Mobile Flare 4 is dubbed the country's most affordable LTE smartphone under 5K with 2GB of RAM. It has dual-sim capability, and its built-in storage is 16 GB, which can be expanded to 32 GB. With its sleek design, and a 5-inch HD display, protected by Asahi Dragon Trail glass, the unit can easily be mistaken as a high-end phone.


MyPhone My33 – PHP 4,999
MyPhone MY33 is a 5-inch smartphone that runs on a 1.4GHz Octa Core Mediatek processor and 2GB of RAM. It features a 13-megapixel Samsung camera at the back, and a 5 megapixel camera at the front with a flash. It has a faux-leather back cover, making it easier to grip. MyPhone my33 is perfect for the budget-conscious gamer.

Huawei G Play Mini – PHP 6,300
The 5-inch Huawei G Play mini is the ultimate smartphone for gamers. Running on an octa-core 1.2 GHz processor, it has enough power for even the most intense games. Say goodbye to blurry pictures, with its 13MP rear camera and 5MP front camera, both powered by Sony 4th Generation BSI Sensors.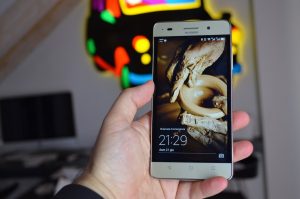 Starmobile Knight Elite – PHP 6, 490
The Starmobile Knight Elite's sleek design is reminiscent of one of Samsung's latest releases, the A5, only the previous is lighter. It is covered in scratch resistant Corning Gorilla Glass—the same glass that protects higher-end Samsung units. It also supports USB On-The-Go (OTG). With the right thumb drive and accessories, you can project the game you're playing on your phone to your TV, as well as print documents straight from your phone.


It's time to upgrade your mobile phone! Pawn your old unit with PawnHero Philippines to get extra budget for a new one. Frugal smartphone fans may visit our Marketplace for original gadgets at up to 80% off the original market price. The items we offer were thoroughly checked for authenticity and possible damage, so you can rest assured that you will be getting nothing less than original, top-grade units. Shop at the PawnHero Marketplace or pawn via the PawnHero App today.