8 Ways To Spot An Authentic Louis Vuitton [With Photos]
Considered as one of the most iconic luxury handbags in the world boasting of decades-old brand recognition, Louis Vuittons are among the favorites of copycats. Now, for those with an eye for fashion (or luxury handbags in this case), then spotting an authentic LV from a fake one is just a piece of cake.
If you want to have your very own ubiquitous logo LV bag, then you have to learn how to differentiate a copycat from an original. There are ways to identify a legit LV purse through leather, stitches, linings, hardware details, monogram pattern, etc. So, to keep you from falling victim to oh-so called class originals, then here are eight ways to spot an authentic Louis Vuitton! (Photos show the details of authentic LV bag)
1) It begins with the dust bag.
While vintage LVs (early 1980s) do not have a dust bag, the new LV handbags are accompanied by a dust bag. And of course! They have the Louis Vuitton logo print. Designs and colours vary but most often they are brown or tan in colour with 'LOUIS VUITTON' in capitals. Note some of them have LV logo on them while the others have the full name Louis Vuitton plus any dust bag that has anything more that LV or LOUIS VUITTON written on it- is fake.
Like original Louis Vuitton handbags and luggage, LV dust bags are made in different countries too. Stitches placed on the Louis Vuitton dust bags are even and firm. The Logo printed on Louis Vuitton dust bags is either LV or Louis Vuitton, no additional letters. Logos on the front of the bags are always solid dark brown.

2) Check the date code.
Another checkpoint for authentication is looking at the LV bag date codes. While all vintage LV bags before the early 1980's did not come with a date code, the new ones feature a Date Code on the interior of the handbags. Date codes are located on a piece of leather on the inside of the bag or on the side near a seam inside the bag. They can sometimes be difficult to find. It records the date and, more recently, location of manufacture. The make up of these codes has varied over the years, for example: Early 80's = 3-4 numbers. Late 80's = 3-4 numbers followed by 2 letters. Early 90's = 2 letters followed by 4 numbers.

Below is the list of countries and their date codes:
a) Made in France- A0, A1, A2, AA, AAS, AH, AN, AR, AS, BA, BJ, BU, DR, DU, CO, CT, ET, FL, LW, MB, MI, NO, RA, RI, SD, SF, SL, SN, SP, SR, TJ, TH, TR, TS, VI, VX
b) Made in Italy- BC, BO, CE, FO, MA, RC, RE, SA, TD
c) Made in Spain- CA, GI, LO, LB, LM, LW
d) Made in U.S.A.- FC, FH, FL, LA, OS, SD
e) Made in Switzerland- DI, FA
f) Made in Germany- LP
3) Look at the stitching. It must be even.
LV had made it clear that their original ones are of highest quality. It is obvious that the fashion house value perfection and you can notice extremely high standards on the details of the stitching alone. The stitches are straight, neat, uniform and expertly finished. There is no back-and-forth stitching for such a high-end bag. Otherwise, it's a fake.

4) Brass and gold hardware are not plastic.
Louis Vuitton handbags don't need plastic wraps on handles because the natural cowhide leather is of superior quality. So, watch out for cheap tricks of metal painted in gold. Know that Louis Vuitton handbag hardware will be made of solid metal or pure gold and will not flake or chip. Some pieces may be engraved and if so the engraving will be clean with a high quality finish.

5) The pattern is symmetrical.
LV knows beauty indeed! The premium fashion house is very strict with its patterns. The design is balanced and almost never cut off an LV logo in a join. Notice that the authentic ones always start and finish with the same symbol—following a mirror-like image, regardless if the area is horizontal, vertical, or crosswise. Another striking characteristic of the pattern is it is made from a single continuous piece of canvas, creating an upside down look. You can see this with the popular Louis Vuitton speedy bag.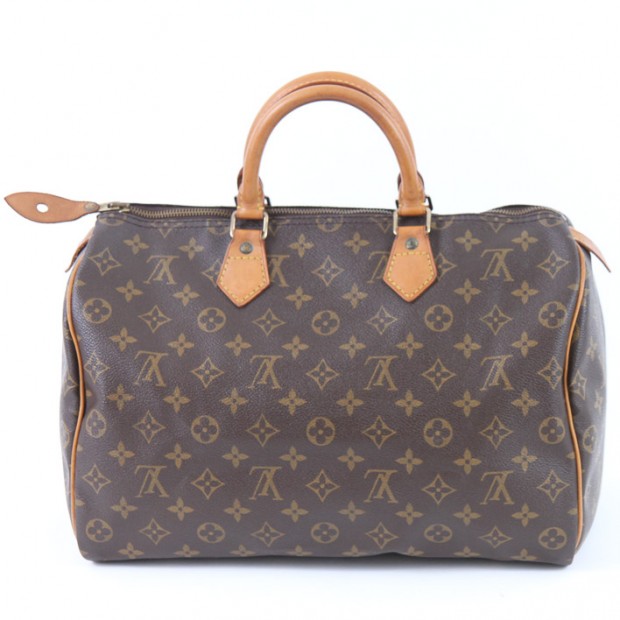 6) Assess the Louis Vuitton stamping.
The Lotus LV Test measures the lettering used in the LV logo. Lotus represents, LO = Louis Vuitton, T = Louis Vuitton, U = Louis Vuitton, S = Louis Vuitton | Paris. Although one should note that this is a guideline and not a law since The made in France Louis Vuitton fonts seem to be more consistent with the variance detail concerning the fonts than the made in Spain. So to give you a hint, check the LOTUS test below.

The width of the letter O should be twice the width of the letter L, and these letters usually appear to overlap slightly or share a border.
First to thing to note is that the letters T shouldn't be touching. These shouldn't be connected like sharing the letter T's top line.
U in Louis U in Vuitton
The U detail is subtle and nuanced.Check the the specific shape of the lower curve of the U.
S in Louis S in Paris
The s in Louis and the S in Paris often appear as two distinct fonts. Often times the Louis S appears more symmetric, with the Paris S demonstrating a subtle deviation from the Louis S template.
7) Trademark monogram bag letters are engraved in gold with brown lines.
The imprints of the trademark Louis Vuitton bags are of golden color with brown lines. That's a surefire way to consider the luxury bag is not a fake. If you see a solid colored monogram bag letter with a green tint, then you just saw a fake one.

8) The originals come with an official paperwork or receipt.
With such high-end craftsmanship, LV bags have authentication documents. These authentication documents such as small card detailing the materials used, the official receipt and other paper work are issued by Louis Vuitton, itself. That means they came straight out of the fashion house. If there's no receipt then the bags are not supplied directly from LV and it's probably fake.

A genuine Louis Vuitton receipt would be on watermarked paper and it would be shorter than an A4 page. The LV store address is located on the top left hand corner of the receipt so you can verify whether the store address given in the receipt actually exists. It should also have the name of the salesperson who sold the bag as well as the complete contact details of the buyer down at the bottom.
There you go, now with a trained eye, you can just spot a fake Louis Vuitton from a mile away! It's always best to get your money's worth!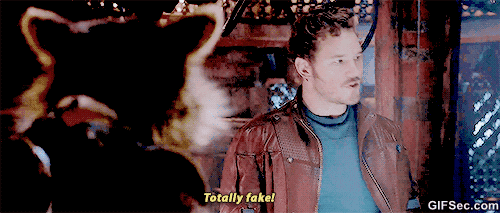 Louis Vuitton pieces can make good investment as you can pawn your authentic luxury items and get extra cash with PawnHero .
PawnHero is your go and beyond online pawnshop that is always here to give you access to affordable credit and to answer your short-term cash needs! PawnHero accepts a wide variety of items to give you quick cash loans anytime, anywhere. Just download the PawnHero app to start or visit the PawnHero website to learn more. Meanwhile, you can find your very own designer bag all for less at the online store, Marketplace.ph. Find carefully tested authentic preloved brand items up for the grab!
Don't forget to like PawnHero Philippines on Facebook, Twitter and Instagram to get updates, join games and in cash prizes.