8 "Patok" Business Ideas with Less than P10,000 Capital
The possibilities of putting up a small but profitable business are endless. Any business idea is easy to materialize with the right amount of creativity, pragmatism, and yes, a startup capital as low as P10,000!
For many, P10,000 is an easy amount to spend on a new device, a fashion item, or leisure activity. An entrepreneurial mind, however, would invest the money with the intention of making it grow. To them, P10,000 is never too small to forge a start-up business.
Any enterprise—small-medium scale or home-based—is sustainable when you know what the market needs and how to manage a business and
make it grow.
Do you have what it takes to begin your own small business? Here's a list of lucrative or "patok" businesses you can put up for P10,000 or less.
1. Sari-sari store
Estimated Capital Need: P5,000 to P10,000
Putting up a go-to store in your community is possible with a seed money of P5,000. The best strategy in this kind of business is "product availability" or making sure that your community's initial needs will take a mere walk to your store.
Typical sari-sari store products include snacks, canned goods, water, soft drinks, coffee, sewing materials, and school supplies. And oh, don't forget the toiletries!

2. Homemade Soap or Repackaged Detergent
Estimated Capital Need: P1,000 to P3,000
While the market may be filled with soap products, the industry still abounds with small soap makers who find a profitable niche. The secret is to come up with a high-quality and effective product not currently available to your target customer.
Repacked detergents present a business opportunity. Did you know that multi-national soap firms have back orders or soap powder products with defective packaging? These soap companies repackage these products and sell them to employees at a lower price.
One Filipina, who took a chance on this prospect, was Katy Pernados. She partnered with a friend who worked in a soap company's distributing arm to sell repacked detergent products at nearly twice the price she bought it for.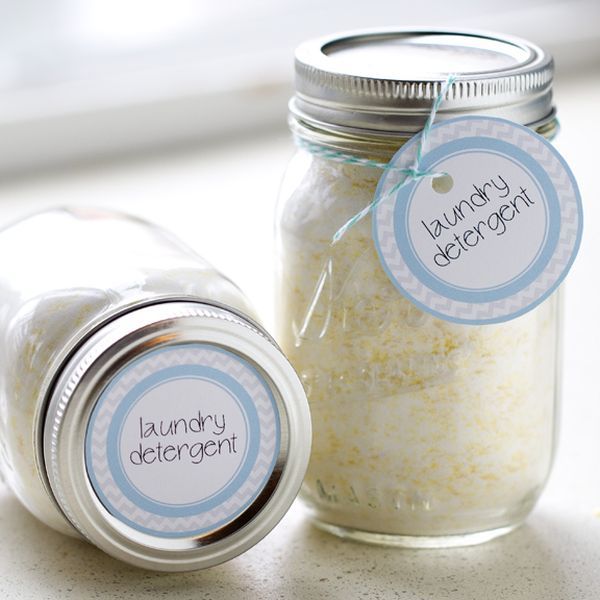 3. Barbeque Stand
Estimated Capital Need: P7,000
Just about everyone enjoys a delectable and savory stick of pork barbeque during the midday grind or a lazy afternoon. Together with other grilled or "ihaw-ihaw" menu items, a barbeque stand offers a simple but exceptional street food experience that no one will outgrow.
A barbeque stand may require little capital, but that doesn't mean your product should be mediocre. Give customers that "added-value" factor by making your marinating process extra special and mouthwatering. You can also offer sauces and vinegar dips that would make customers crave your product.
4. Squid Cart
Estimated Capital Need: P10,000
Any Filipino, be it an adult or a child, coming home from work or school will always have that insatiable and idiosyncratic craving for "tusok-tusok" grub like squid balls.
The key to this business is serving well-cooked and clean. Also, a cart over a push cart is the better and more hygienic choice. Likewise, make sure that sauces and their containers are well-kept and fresh to prevent bacteria from contaminating your product.
Do this right to pin your way to your small business success!
5. Lugawan
Estimated Capital Need: P5,000+ cost for renovations, needed equipment, and raw materials.
Every community has that go-to lugawan that serves steaming, tasty lugaw as early as four in the morning. With the right location and quality food that people will come back to, this kind of enterprise is definitely a 'tubong lugaw.'
Offer pansit, palabok, champorado, and sopas to complete that all-day breakfast menu!
6. Halo-halo Stand
Estimated Capital Need: P800 to P1,000
Perhaps the most popular Pinoy summer business, a halo-halo stand can easily be put up by a driveway or front yard.
Make your own ingredients like sweetened banana, jackfruit, garbanzos, and beans preserves to reduce your costs and give your product a one-of-a-kind taste that can keep customers coming back. Try selling other afternoon heat-busters too like mais or saba con hielo.
7. Ice Cream Dealership
Estimated Capital Need: P2,500 to P5,000
Ice cream is a timeless treat served on most occasions or ordinary days. Making ice cream at home for your family may be simple, but if you're planning to sell it, you'll need to make bigger batches. The solution? Become an ice cream retailer.
Ice cream companies offer a startup business to individuals with a startup capital for as low as P2,500. While some companies require the retailer to have a store, others support those who wish to sell at home. Freezer rental can be free or with a refundable deposit. It's a sweet business opportunity you'll love!

8.Siomai Stall
Estimated Capital Need: P2,000+ for home based enterprise. P5,000+ for much larger production and P50,000 for franchising.
The multitude of siomai stalls on streets gives proof that it's a hit to Filipinos. Despite the competition, a siomai stall will be profitable as long as you cook deliciously.
Make it good to stand out among the rest. Remember, in the food business, taste is king!

These are only a few of the many business start-ups you can venture in the Philippines. Remember, any business is sustainable and profitable as long as you learn and apply the needed management skills. With the entrepreneurial smarts and right capital, anyone can be a good business owner.
In need of capital? Safely pawn your pre-loved gadgets and other items at PawnHero—the first online pawnshop in the Philippines to kick start your business!
PawnHero accepts a wide range of items, from the usual jewelry pieces and gadgets to musical instruments and old appliances. What's more, you can safely pawn your items right in the comfort of your homes through any electronic device.