8 Financial Lessons That You Can Learn From Favorite Christmas Movies
Finally, it's December first! We're officially in the last month of the year! What else there is to do than make the best out of this holiday month! And marathoning those all-time favorite Christmas movies is one way to get all that hype running.
So, to help you get started, we list down favorite Christmas movies to get you cozy up on your jammies. These movies not only provide entertainment but also help you pick up financial life lessons that you can bring beyond the holidays. So, spare the spoiler alert, and check through the list and find out what these Christmas movies can offer.
1) Home Alone (1990)
Lesson: "Keep homes secure when you're away for a holiday."
Generally funny, really heartwarming, and slightly sadistic, this 1990 American Christmas comedy film is now a real-good classic movie that has become a tradition to watch on our cable channels. The movie tells a story of the 8-year old boy, Kevin McCallister (Macaulay Culkin) who was left behind when his family flies to Paris for a Christmas getaway and eventually handles two burglars with brilliant homemade booby traps.


Well, in reality, those traps won't do any good to protect your homes. So, if you are away, don't flaunt your vacation money just yet. Posting on social media of your holiday getaway while the house is empty is an open invitation for possible robbery. It's hard to lose more than what you had spend. Keep your homes tightly secure.
2) Elf (2003)
Lesson: "Don't choose work over family."
Sure to lift up the holiday spirit with Santa's elves, Santa, himself, and the importance of family, the 2003 movie Elf is another Christmas comedy film to tickle your funny bone. This tells the odyssey of Buddy (Will Ferrell), a man raised as an elf at the North Pole who learns of his true identity as a human and goes to New York City to meet his biological workaholic businessman father, Walter Hobbs (James Caan). Buddy's presence gave Walter a hard-hit realization about his professional life taking over his personal life, neglecting his wife, his other son and Buddy. From a funny bone beginning to a tugging heart ending, this movie is sure to get your hearts laughing.


Practically speaking, it is important to get that overtime to give enough to your love ones for the holidays. Like who wouldn't earn that extra? But what's an overtime if you can't barely spend time with your family.So, have a work and life balance. You are going to work for the rest of your life so might as well lay out your priorities properly. After all, work is work if it doesn't love you back. Passion is love and so is your family.
3) "Dr. Seuss' How the Grinch Stole Christmas" (2000)
Lesson: "Money isn't everything."
Bringing the endearing Dr. Seuss' storybook to life, the Grinch has been an all-time Christmas character that lives on our holiday spirits. Residing on a fictional peak called Mount Crumpit overlooking a fictional village called Whoville, the Grinch concocts a plan to stop Christmas, a holiday he loathes (the backstory in the movie reveals the reason why). He then disguises as Santa Claus, descends upon Whoville on Christmas Eve, and steals all the Whos' presents and destroying all of the Whos' home decorations. However, with everything gone, the Whos still enjoy Christmas with the company of each other to the Grinch's surprise leaving him to change for the better.


Of course, everyone loves the idea of a perfect holiday celebration; the beautifully-adorned decorations, the mouth-watering holiday feast, the long-time dream holiday getaway and a whole lot more. Money may buy happiness in the form of material wealth, but love is even a greater happiness than all of the material things in the world. Who says money is everything must not have love at all.
4) The Nightmare Before Christmas (1993)
Lesson: "There's no such thing as an overnight success."
Enchantingly eerie yet lovely and just brilliant to watch, Tim Burton's signature aesthetics on this 1993 American stop-motion animated dark fantasy musical film will never leave the list of Christmas movies to watch. The Nightmare Before Christmas tells a tale of Jack Skellington, a resident from "Halloween Town" who has grown weary of the same routine year after year stumbles through a portal to "Christmas Town" and decides to celebrate the holiday instead. Jack's curiosity at the end led to some dastardly and comical consequences.


While curiosity killed the cat for Jack Skellington, one thing we can learn is that there is no overnight success. If you plan to invest, prepare for the risks. Not all entrepreneurs had a smooth sail to success. It takes time, effort, money and a whole lot of mistakes and failures to get to success. Remember, the iceberg is only 10 percent of what you see. The struggle is absolutely real.
5) National Lampoon's Christmas Vacation (1989)
Lesson: "Don't bet your life on that Christmas bonus."
If there's a funny Christmas vacation movie to watch, this is the movie that can get you laughing out loud! As the holidays approach, Clark Griswold (Chevy Chase) puts in the effort to create the perfect family Christmas. However, things always turned out for the worse from getting locked in a freezing cold attic for hours while his family goes Christmas shopping to the the holiday lights and Christmas tree disasters down to an unannounced visit from his wacky, freeloading cousins up to the big Christmas Bonus flop. Clark has been so sure of his big Christmas bonus that he started spending to build a pool in his backyard, only to find out the company enrolled him on a club for nothing. So, get more of that laughter with this movie one holiday evening.


It is always best to have a plan for your financial goals. Just because you expect that 13th month pay or Christmas bonus to come doesn't mean you have to go all out and spend to go broke before receiving your annual bonus. As the saying goes, "Don't count the eggs until it is not hatched."
6) The Santa Clause (1994)
Lesson: "Everything happens for a reason."
Grinch is not the only character to love over the holidays, another movie that will definitely leave you with laughter is the movie Santa Clause. Although this movie doesn't talk about the bio of Santa, rather tells the story of a divorced dad, Scott (Tim Allen) who takes custody of his son on Christmas Eve. One evening, Scott Calvin unexpectedly learned that he must take on Santa's responsibilities, after the jolly old man falls from Calvin's roof and vanishes, leaving his signature red suit behind, and a card saying whoever finds it must take over as Santa Claus. Forced to take on this new job, little did he realized this has been a blessing in disguise between his relationship with his son.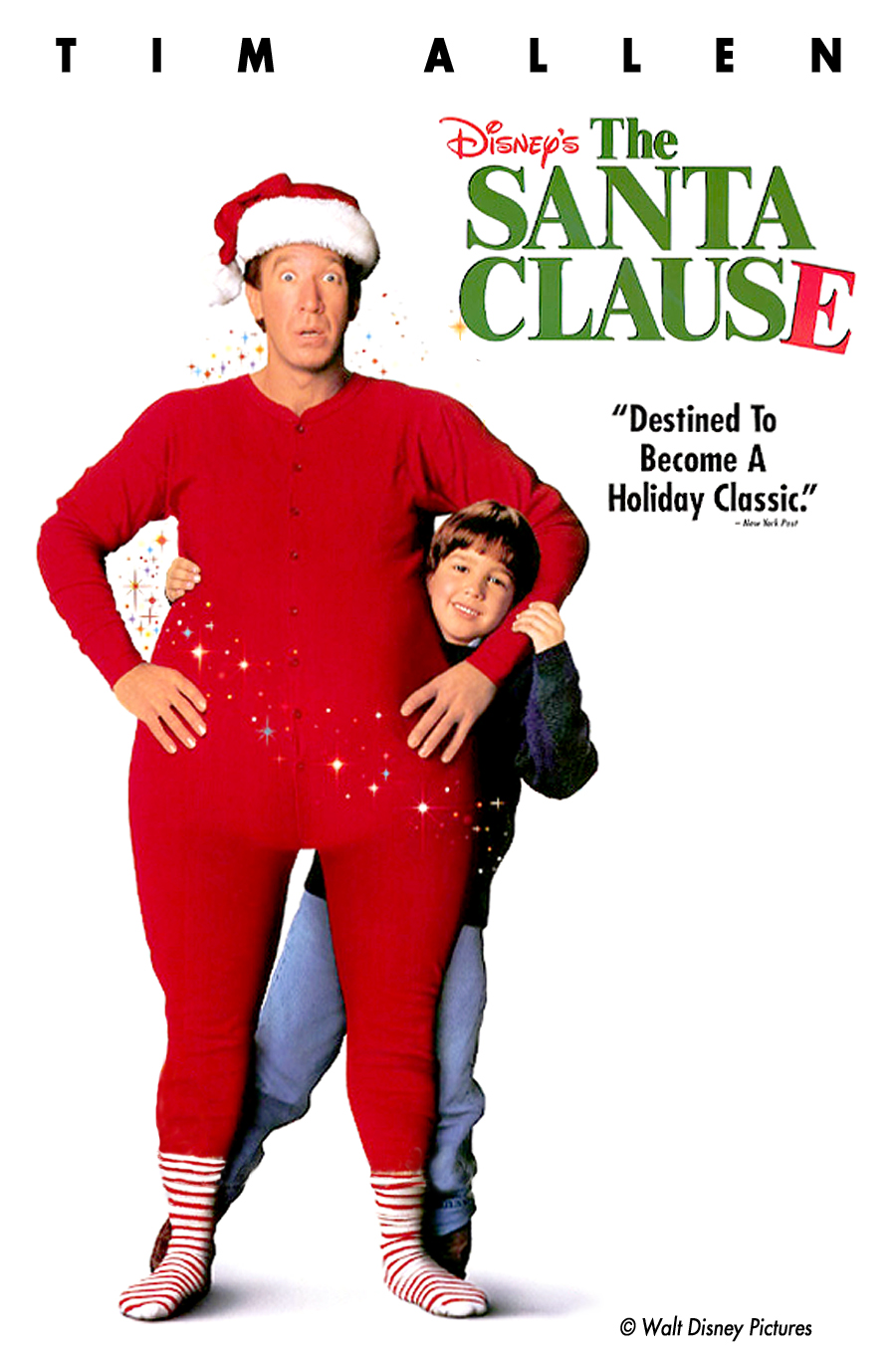 There will come a time when you feel as if you are not getting what you want in life. You will feel that work has been nothing but work for you just for the sake of money. You will wonder why your other peers has been on their path to success while you feel like you're on a premature quarter life crisis. But don't soil yourself on misery, everything happens for a reason. You will get there eventually, and what you have to do is learn from the experience and never give up on doing your part for your life. Keep calm and keep going.
7) Christmas with the Cranks (2004)
Lesson: "Stick to a holiday plan."
Planning on that holiday celebration, well, you can take the best advice from The Cranks. There;s nothing not to laugh about with this movie, the Cranks have been known to celebrate successful holidays year after year until their only daughter left leaving them to decide to skip Christmas and take on a Caribbean cruise instead. Their decision has been a big disapproval to their Christmas-obsessed neighbors, however in the end, the Cranks learned of their daughter coming home and face a last-minute plan to get the perfect Christmas celebration back on their home.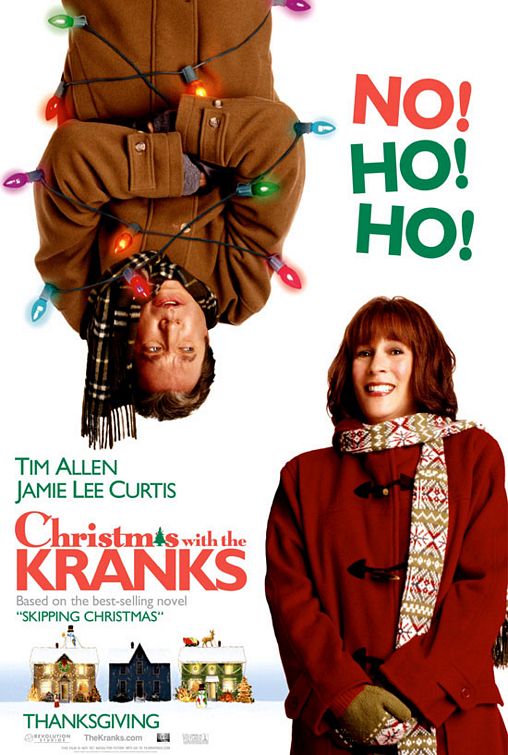 Do you have that holiday budget now? Well, having a holiday plan beforehand is smart on the wallet. With a well-prepared holiday goal, you can avoid those last-minute holiday decisions which can be really extravagant. If you need a little nudge to get that holiday budget, you can visit PawnHero website to learn more.
8) Frozen (2013)
Lesson: "Impulsive emotions can lead to disastrous consequences."
Nothing like a touch of another Disney magic that can do the trick to warm your hearts over the holidays with their massive hit animated feature film, Frozen. This movie has marked its characters position as a household name. The musically-filled tale revolves around the bond of sisters Princess Anna and Queen Elsa. Elsa has been known to possess such incredible powers shutting herself to the world. But when their kingdom becomes trapped in perpetual winter due to Elsa's emotions, fearless Anna races to save their kingdom from winter's cold grip.


Love can thaw a frozen heart indeed, but impulsive decisions can also frustrate the heart. During the holidays, there are lots of sales going on malls and other shopping stores. You've waited all year to finally get that item on a discount. At a practical standpoint, this is a wise thing to do, but be wary on letting emotions get in the way. You don't want to spend all your 13th month pay or savings for the holidays. You have a New Year to start, so might as well keep your budget in strict check. In case you want to go all out on shopping, why not try the online store, Marketplace.ph. You don't have to worry because items on sale are carefully tested, authentic and pre-loved. You can guarantee your money's worth on branded items with big discounts.
Prep up that after work and after school relaxation with these holiday movies. Don't forget to like PawnHero Philippines and Marketplace by PawnHero on Facebook to get updates, join games and win cash prizes.