7 Phones You Can Buy As An Alternative To Your Recalled Samsung Galaxy Note 7
"It could be one of the costliest product safety failures in the history of technology."
–Time
Just two months away from its release, reports of the new Samsung smartphone blowing up in flames had sparked concerns worldwide. The speculations of its safety made its clear mark when airports banned the use of the Samsung Galaxy Note 7 devices, alarming smartphone users of the future of the Samsung gadget.
Now, the biggest blunder of a premium phone came rushing as Samsung abandoned its popular phone. Reuters then reported that the Seoul-based firm has decided to halt its production of their latest smartphone gadget-the Samsung Galaxy Note 7- to consider the safety of their consumer.
It may sound heavy and shocking to know but there are still other notable premium phones you can have instead of the latest Samsung note. Below are a couple of other alternatives that you can consider.
1) Apple iPhone 7 and 7 plus
The latest iPhone is always a better version than its predecessor (coughs) like a revolutionary jackless smartphone and oh, the much-awaited water-resistant feature! Though, it does seem really unsatisfying to have lost the jack, still, the apple smartphone is probably the best one for most out there. If a premium-looking color, a superior camera and a bigger and sharper screen are the features you're after, then you can never go wrong with an apple technology.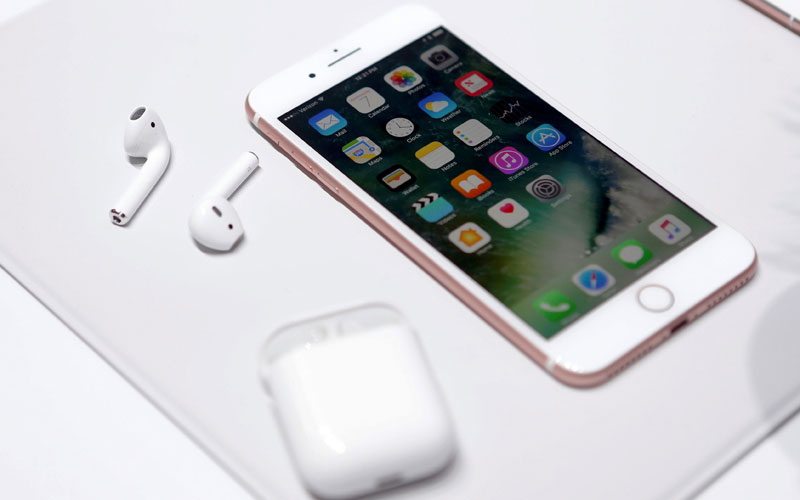 2) Samsung Galaxy S7 and Galaxy S7 Edge
Why look outside when the best alternative for the Samsung Galaxy Note 7 is just around the Samsung corner with Samsung Galaxy S7 and Galaxy S7 edge! Just released last March 2016, this Samsung phone features boast with a "water-resistant" rating, an edge-curved screen, slim designs and a post-worthy day and night camera.

3) Samsung Galaxy Note 5
Although the future of the Samsung Galaxy note series came to a sudden stop, you can still experience the iconic stylus note pen of the Samsung technology through the Samsung Galaxy Note 5. Even it may be barely new (August 2015 released), the Galaxy Note 5 is now the closest Samsung Galaxy note series you can get to the now obsolete Samsung Galaxy note 7.

4) Xperia X Compact
Sony's latest mobile phone may not be the best alternative you can have after Samsung kissed their Note 7 goodbye, but you can still make this an option. If you're looking for a non-explosive and very safe phone especially with its price cut half as compare to the discontinued phablet, then you can go for Sony's refreshing take on a compact smartphone.

5) Huawei P9 plus
If reinventing smartphone photography is what you are expecting, don't go too far, because Huawei P9 plus assures its the right phone for you. Huawei P9 does not only feature the most prestigious photography brand, it has dual camera lenses which captures images of superior detail, depth and colour. This Huawei flagship phablet is sure to compete against Galaxy Note 7, if the Samsung phone never died.
6) LG V20
Giving you a top-of-the-line audio experience, the LG smartphone is something you would want your palms to experience. In some ways, it has a common denominator with the Galaxy Note 7! To begin with, its handset measures at 5.7 inches just like the Samsung phone. Plus, LG V20 also houses a Snapdragon 820, a microSD card slot and has a fast charging feature.

7) Google Pixel
The launch of Google's flagship phone has been the buzz of the tech industry earlier this month. As Google announced bold statements of their flagship phone such as having a battery that charges 7 hours in 15 minutes, calling their phone the best smartphone camera ever made and rallying on an unlimited storage for a smartphone, it definitely leaves to beg the question whether the Pixel phone by Google will soon make or break into the competitive smartphone market? Well, the future of this Google phone will come to mark a history on its release this October of 2016.
If you are itching to get a premium phone into your hands, well, try looking into thesmartphones and tablets category at Marketplace.ph, where authentic and pre-loved items get 70% off their market price. It's great deal to experience a new online shop! Plus, if extra cash is all you need to buy that new phone, you can visit the PawnHero website to learn more. Once you have your new phone, get to download the PawnHero app, to pawn items ANYWHERE, ANYTIME.
Also, don't forget to like PawnHero Philippines and Marketplace by PawnHero on Facebook to get updates, join games and win cash prizes.