10 Cameras for Every Type of Traveler
We travel because we are never meant to stay put in one place forever. We travel in a finite world filled with infinite adventures. Of course, memories fade but to keep it lasting, we take photos to keep that moment frozen for us to remember.
So, what's a good camera you ask? Well, as a start, there are several types of cameras in the market namely a point and shoot, premium compact cameras, a polaroid, action cameras, DSLRs and the mirrorless ones. All of which has its own list of perks. As a traveler, you should consider what is most important to you – size, weight, price, ease of use and whatnot.
Now, check out these 10 cameras and find out which best fits you as a wanderlust!
Point and shoot camera
Perfect for: The budget conscious traveler the light backpacker
Remember the days of the digicam? Well, they're still sticking around. Now, this handy dandy camera is as easy to use as its price. The point and shoot camera is perfect for a traveler who just wants it light (or for your not so techie senior citizen in this case). Sure, they may not be as great as the higher-end cameras but you can still find a point and shoot camera that takes great photos – the Kodak decade take even great ones so why not the point and shoot right?
So if your main concern is the price, weight, and the hassle-free user experience, then check out the Canon PowerShot G9 X. After all, you should not pick just any point and shoot because they are not all created equal.
1) Canon PowerShot G9 X

The Canon PowerShot G9X is a 1-inch sensor camera that goes unnoticeable when you slip it in your pockets- just like your phones. Its in-camera Wi-Fi wireless networking can also get your images onto your phones quick so you can upload them on any social media accounts instantly. Oh, the full HD recording and 3x optical zoom also completes this point and shoot camera. To add more style, this comes with silver version which is part textured with tan coating and a black version has a black texture, giving it that retro and vintage look that you would want. Don't forget to mention that the mode dial contains 10 different exposure mode options! From manual, aperture priority (Av), shutter priority (Tv) and Program, to Auto, Hybrid Auto, Scene, movie, Creative Shot, and a space marked as "C" which can be used for saving a group of custom settings – useful if you often find yourself shooting a particular type of scene.
Premium compact camera
Perfect for: the tourist, the lone traveler
This second type of camera is much like your old compact point and shoot camera but only a higher end version one. Slightly more expensive than your regular p and s cameras, nevertheless, it is still cheaper than your average DSLR and mirrorless cameras. Since it is more advanced, they come with more tricks in the hat. These premium compact cameras have built-in lenses, and offer full manual mode and auto mode. This is also great for the tourist who is budget-conscious yet who doesn't wants to sacrifice his/her creativity because it has the ability to capture photos in RAW format, meaning you can make a post-process edits to your photos and give a Flickr-worthy image to share. Below are a few of yet best must-have premium compact cameras for the tourist who loves to go to places and keep beautiful memories.
2) Sony RX100 V

Great image quality from a pocket-friendly camera has long been the hallmark of Sony's RX100 series. The RX100 V is the ultimate compact for capturing moving and still images in captivating and fine detail, but the greater depth of field is not like that of a DSLR or mirrorless camera – so it's harder to blur backgrounds. However, this beauty shouldn't be disregarded and underestimated. Its sensor is far larger than those of its typical rivals. The LCD monitor has a tilting mechanism where you can flip it up to 180 degrees for selfies. Another edge for this camera is its 24 frames-per-second full resolution capture, so you can take photos of kids, pets and a fast-paced daily life, you can also include sports since its hybrid autofocus helps ensure that your subjects stay sharp. Not to disappoint is the camera's ability to record 4K-quality videos. If you're looking for a compact, pocket-sized, quality zoom lens package camera, the Sony RX100 V is your choice.
3) Panasonic Lumix LX100
Some of the most beloved premium compact cameras in the last decade are Panasonic's LX-series. This, too, is a small compact camera, but not as small as the Sony RX100 series, so disappointingly, it is fairly larger – you cannot slip it in your pocket so to speak. While it has a compact camera body, Panasonic managed to include a Micro Four Thirds sensor, an aperture ring on the lens, a shutter speed dial on top and a electronic viewfinder, making it a compact masterpiece. It also boasts a 4K video capture and a creative control having 22 filter effects!


This camera is sure to rekindle your love for photography as the lens gives you a great control over depth of field and comparatively excellent low-light performance really great for landscape, street and portrait shooting! Oh and you will be able to get that breathtaking bokeh effects as well! You can also transfer photos to your mobile devices with its built-in Wi-Fi. Even tho this camera has no built-in flash, you can still get a unit that slots into the shoe (like a pro).
The LX100 was expensive when it was launched, but the price has fallen steadily, and this is still an amazing and unique camera.
Mirrorless camera
Perfect for: the travel blogger, the Instagram famous, The digital nomad
If you don't want to be that traveler lugging around with a camera bag, then here's a top choice for the travel blogger, the Instagram famous or sometimes the digital nomad- a mirrorless camera, a slight takeaway of your average DSLR. Why is it called mirrorless camera? Well, unlike Digital SLR, this one does not have a mirror reflex optical viewfinder, hence, mirrorless! This is also perfect for those travelers who still insist of an interchangeable lens without the heavyweight of an DSLR. An additional statement to this type of camera is the electronic viewfinder, where you can view in real time the effect of aperture and ISO adjustments. So if you want a something that makes sense for travel photography with a lighter than bulkier feel, mirrorless is the way to go! Check three top of the line mirrorless camera for travel photography!
4) Olympus OM-D E-M10 II

A bang for the buck mirrorless camera, meet Olympus OM-D E-M10 II! If you want to take your photography game to the next level and leaving the smartphone and compact cameras in the past, go for this properly powerful mirrorless camera. Firstly, the kit lenses of Olympus are some of the best in the market – you can stick to what you have or buy another as preference! Second, the images are stunning creating a wonderful true to life color rendering with realistic skin tones, reliable auto white balance, excellent noise-filter and sharpening, and all the necessary corrections. Third, it has a Touch Auto Focus, Wireless Flash TTL, built in large Electronic Viewfinder, Live Composite/Live Bulb and a Live View Boost features. Fourth, the on-board Art Filters can be interestingly applied to both Full HD video and stills -there are 14 Art Filters in total! Fifth, it has Wi-Fi implementation to transfer photos to your smartphone, a tilting LCD screen and finally a 5-axis image stabilization system- imagine shooting a video hand-held, it is like a mini steadycam built right into the camera around the sensor! Now what's not to love about this camera?
5) Sony Alpha a6300

Another mirrorless camera for those who loves keeping a travel blog, updating the feed goals on instagram or living out the digital nomad dream, Sony's A6300 can be their best choice! The A6300 serves as the successor to one of the most popular cameras in recent years, the A600, storming the market with significant upgrades! What makes this superb it has a whopping 425 phase-detection AF points ranged across the sensor. It is a great all-rounder, offering decent speed and high-quality images even in poorer lighting conditions, good at keeping colour noise at bay on high ISO settings, and taking some of the ugliness out of the unavoidable noise when using high sensitivities. Benefits for video shooters are significant, with the upgrade to 4K video, decent performance as an action camera too.
This mid range mirrorless camera's electronic viewfinder boasts a 2.4-million-dot resolution and a screen folding out on a hinge that allows it to tilt both up and down. For lng travels, you don't have to worry with the battery because it is possible to charge the while using the camera with an external unit. And the built-in NFC makes sending images over to a phone a little quicker.
6) Fujifilm X-T10

The Fujifilm mirrorless camera is a landmark camera in many ways! This is the camera for the younger generation of creatives to the delight of many of our travel bloggers, instagram famous, and digital nomads. The X-T10 perhaps is for the people who understands or who wants to learn the liberty of manually adjusting camera settings -like the DSLR! Here's another thing to love about the X-T10, it looks vintage! The 3-inch 920K-dot display is sharp beyond all expectations and the screen pops out and tilts — 45 degrees down and 90 degrees up, which is always a plus The X-T10 has built-in Wi-Fi and connects to both iOS and Android devices.
The Fujifilm remote app is outstandingly good as well. You can use it to adjust all of your camera settings and remotely snap photos and start a video recording. The X-T10 makes for a great camera for street photography. The camera takes pictures with stunning clarity; the combination APS-C sensor and 16-megapixel resolution can take on any entry-level DSLR. Photos have nice punchy life-like colors and very little image noise at up to ISO 6400. Even ISO 12,800 is usable. The camera's capable of ISO 51,000, but the image noise on the photos makes them hardly useable. I found some images a little on the soft side, but nothing a little sharpening in Photoshop couldn't fix.
Action camera
Perfect for: The adventurous daredevil traveler
Now what's perfect for a travelling? An action camera of course! They're unlike any other kind of camera! This type of camera is designed to be attached to helmets, surfboards, cars and other objects. Small, tough and simple to operate, with a lens that captures the world in high-definition video and in a wide-angle fish-eye perspective, the action camera is an awesome must-have! Their small size captures a terrific dramatic POV ('point of view') footage making them popular with extreme sports participants and adventurous daredevil travelers, also perfect for that underwater photography!
7) GoPro Hero5 Black

If there's one action camera to keep, then there is only one name that pops in your mind- GoPro! The Hero5 Black new GoPro edition is a powerful and fully comprehensive action camera! It's waterproof that can take a dive of 10-metres without the casing! Now all your underwater photography dreams can come true! Plus, when we say it is the camera for extremes, it definitely is! The durability of the camera can withstand the harshest conditions! The video can be recorded all the way up to 4K at 30fps, and it'll also take 12MP RAW photos! Get one for your travel essential wishlist!
Polaroid camera
Perfect for: The millennial traveler
Who says instant photography are the thing of the past? Well, like they say, everything old is new again! Say hello to the classic method of photography, your instant Kodak- polaroid cameras! This works fairly easy, you simply take a photo and get a print copy fast! Really cool! Now, if you want to keep a copy that you can hang on your wanderlust wall at home the this camera is just perfect for the millennial or millennial at heart traveler!
8) Fujifilm Instax Mini 8

While there's an array of instant cameras out there, Fujifilm's Instax Mini 8 is a great one to buy if you want to keep a pocket-friendly budget. The Fujifilm Instax mini 8 is a basic point and shoot camera that takes instant photos and develops them like an old school polaroid camera. This camera looks like a toy and gives off a serious hipster appeal.It's extremely easy to use, and you can capture some decent photos if you manage to match the right exposure levels with the right surroundings.
DSLR cameras
Perfect for: budding travel photographers, aspiring photographers, professional travel photographers, wildlife and nature photographers
DSLR stands for Digital Single Lens Reflex camera. They are among the best of the best camera there is! Undoubtedly, the camera technology in DSLRs are supreme: the largest sensors, the highest quality selection of lenses and the most megapixels! They range from the entry level to full frame (think professional photography!). So, if you are that budding travel photographer who's on the road to join a national geography photo contest or a professional travel photographer on the loose or a wildlife and nature photographer looking to get the best photo to advocate nature then there are two of the most popular DSLR cameras there is; you are either a canon or a nikon photographer. Whichever, below are just the latest must-haves in the market!
9) Canon
Canon cameras are user-friendly DSLRs. They are easy to use and they give high-quality images and videos. Below are the latest beginner, semi-pro and professional lines of DSLR cameras that Canon offers:

For entry level: Canon EOS Rebel T6i
For enthusiasts: Canon EOS 80D
For professionals: Canon EOS 5DS R
10) Nikon
Nikon may not be as user-friendly as the canon camera, but it's no doubt a powerful DSLR camera to have. Just like its counterpart, the quality of photos and videos Nikon captures are also great! Below are the latest entry-level, enthusiasts and full frame lines of DSLR cameras that Nikon offers: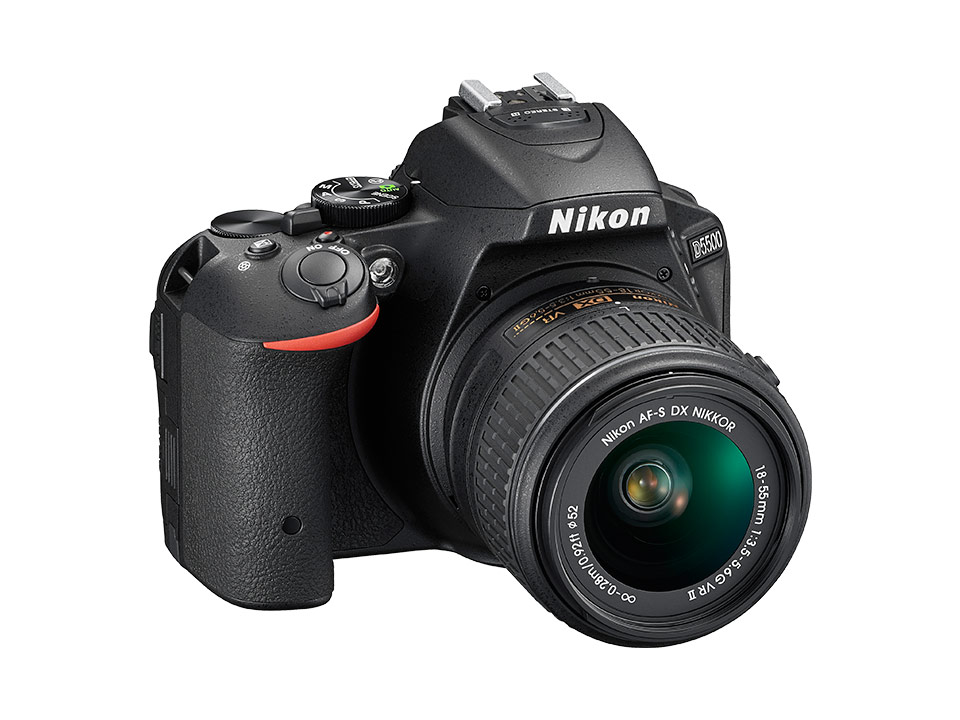 For entry-level: Nikon D5500
For enthusiasts:Nikon D500
For professionals: Nikon D810
Takeaway
You may have all the best camera equipment in the world, but know that it isn't in the camera but it's the photographer that takes the beautiful photos. Much like an artist, it's not in the paintbrush, the paint or the canvas, it's how the artists sees and expresses what he feels through tools of art. So, if you want that camera, you don't have to buy the most expensive and top of the line gadgets, instead, you can even buy yourself a preloved one at Marketplace.ph yourself!
Shop carefully tested authentic preloved cameras and own a brand favorite that you wanted for less now and capture memories on your travels! In any case, you can also pawn your old cameras and turn them into loans for your short-term cash needs at PawnHero.