10 Budget Smartphones Starting at Php 6,000
As technology pushes forward, so does the user-experience. Not having a smartphone feels like not getting in touch with innovation. The phones have gone a long way from its humble beginnings fifteen years ago. Today, these superior gadgets offer myriad of stuff such as online shopping (Hello Marketplace.ph), online pawning (Yes, we have PawnHero) and many more at our palms and the comfort of wherever.
Generally, smartphones used to be uber expensive (Ah, yes remember Nokia), but with an ever-growing competitive landscape and the need for fast communication, people can now experience smartphone luxury with a price that's right on their budget.
So, if you're itching to have a superb mobile device, we round up 10 budget smartphones you can get starting at Php 6,000, check them out below:

Sure an international-made smartphone is one thing, but a Philippine-made smartphone that can compete in the local market alongside big brand smartphones is another thing. That's what you get from the Cherry Mobile phones. Its Flare series comes with the latest S5 Power smartphone. Now powered by a Marshmallow 6.0 operating system, you get exciting user-interface experience. Plus, an octa core processor makes this phone a power player budget smartphone.
This LTE-ready device also gives you 10x the speeds of 3G networks, so you really have a great way to access your social media apps on the go. With its 13 MP rear and 5 MP front cameras, you are still sure to capture resolution-rich memories. So, flare up your interest with this smartphone.

Another Filipino phone device upping the game with quality-budget smartphones is Starmobile. Its Knight Spectra made Starmobile the first Philippine smartphone brand to release two side by side cameras at the back. Its scratch resistant front and back panels give another competitive edge. It also claimed that its 3500mAh battery can last up to 9 hours of calls the whole day with casual use of course.
Aside from having a 13 MP rear and 8 MP front camera, this smartphone is going for the advantage kill with its cutting-edge digital TV feature where you can watch crystal clear TV shows as long as digital TV signal is in the area, real perfect to catch your shows wherever, whenever.

A player in the smartphone market, Asus is sure to cater premium low-cost quality phones for budget-conscious users. As the name goes, this 5.5-inch screened phone has laser autofocus found usually on higher-end devices. With the laser technology, the picture-loving user can snap quick-moving subjects and also works in dark environments. So, it's a DSLR-like phone in the pocket.
Aside from the cameras, this phone also exudes features such as an ultra-thin edge (3.9 mm edges), a 72% screen-to-body ratio, and an ergonomic arc design giving the premium look and feel of a smartphone. Plus, its Gorilla glass has twice the drop-damage resistance and its five-magnet speaker gives powerful and emotional sound quality. Truly a budget smartphone to have.
4) LG K10 LTE

(Price starts at

Php 8,990 )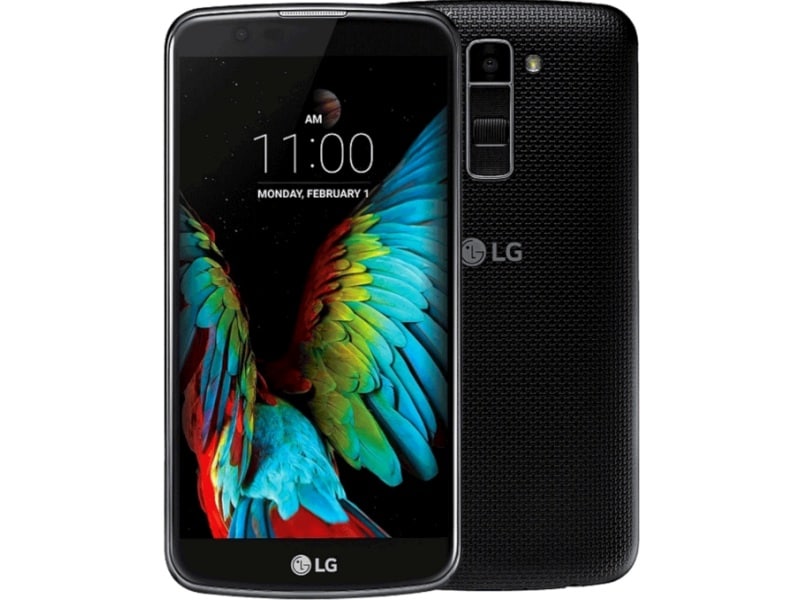 Another smartphone brand fit in the budget smartphones must-haves is the LG K10 LTE. For the photo-loving user, a gesture interval shot, a flash-for-selfie shot and a tap-and-shoot are the key features that will them leave delighted.
Its 2.5 arc glass key feature design marks a premium impression of a smartphone.To top it off, you get pretty vivid and quite legible display even under direct sunlight, thanks to the physics formula for reducing the internal reflective-light. Plus, with its octa-core processor, multi-tasking wouldn't be a problem. Its 2300mAh battery can last for 10 hours and doesn't drain that quickly with regular use. One can manage to go more than a day with a bit of 4G and Wi-Fi usage.
5) Huawei Honor 6 (Price starts at Php 8,900)

There are good reasons why this mid-range smartphone from Huawei is pleasing to the budget! One, it resembles that of an iPhone 4s. Two, it is able to give high game compatibility and superb gaming experience. And three, it's a whole lot more for less!
With its Octa-core HiSilicon Kirin 920 SoC operating system, Huawei is sure to give a performance-quality user experience. No worries with battery consumption, because Huawei claims the 3100mAh unit will keep the Honor 6 going for two full days! So, you don't have to worry when you are traveling. Plus, with the Gorilla Glass 3 on screen, its resistance can withstand high scratches. And like most high-end smartphones, this budget-friendly Honor 6 has a magazine themed design that changes display every time you turn the device on. Graphics and sound are also impressive with a 13 megapixel front camera and a 5 megapixel back camera.
6) MYPHONE MY36 (Price starts at Php 6,999)

There's not only one, and not even two, but there are three Philippine branded phones that's competing locally and setting a foothold in the market. Myphone has been one of them, even sporting that Philippine map design on its back cover. The Pinoy-hailed company has been parading its uber affordable phones for all those budget concern users. Their line of smartphones comes with the MY36 model.
The MY36 comes with features that's a sure fit for our list of budget smartphones. Its look has a nice, 2.5D glass covering that wraps around the edges of the display, giving a nice, premium feel. The 5-megapixel front camera has a LED flash that helps illuminate nighttime selfies, while its 13-megapixel rear camera, comes with a Samsung-made sensor and a phase detection AF with flash that makes the photo-taking experience on-point. Plus, its 1.3GHz MT6753 octa-core processor paired with 3GB of RAM is more than enough to handle graphic intense games and idle apps.
7) LG G4 Beat (Price starts at Php 7,899.00)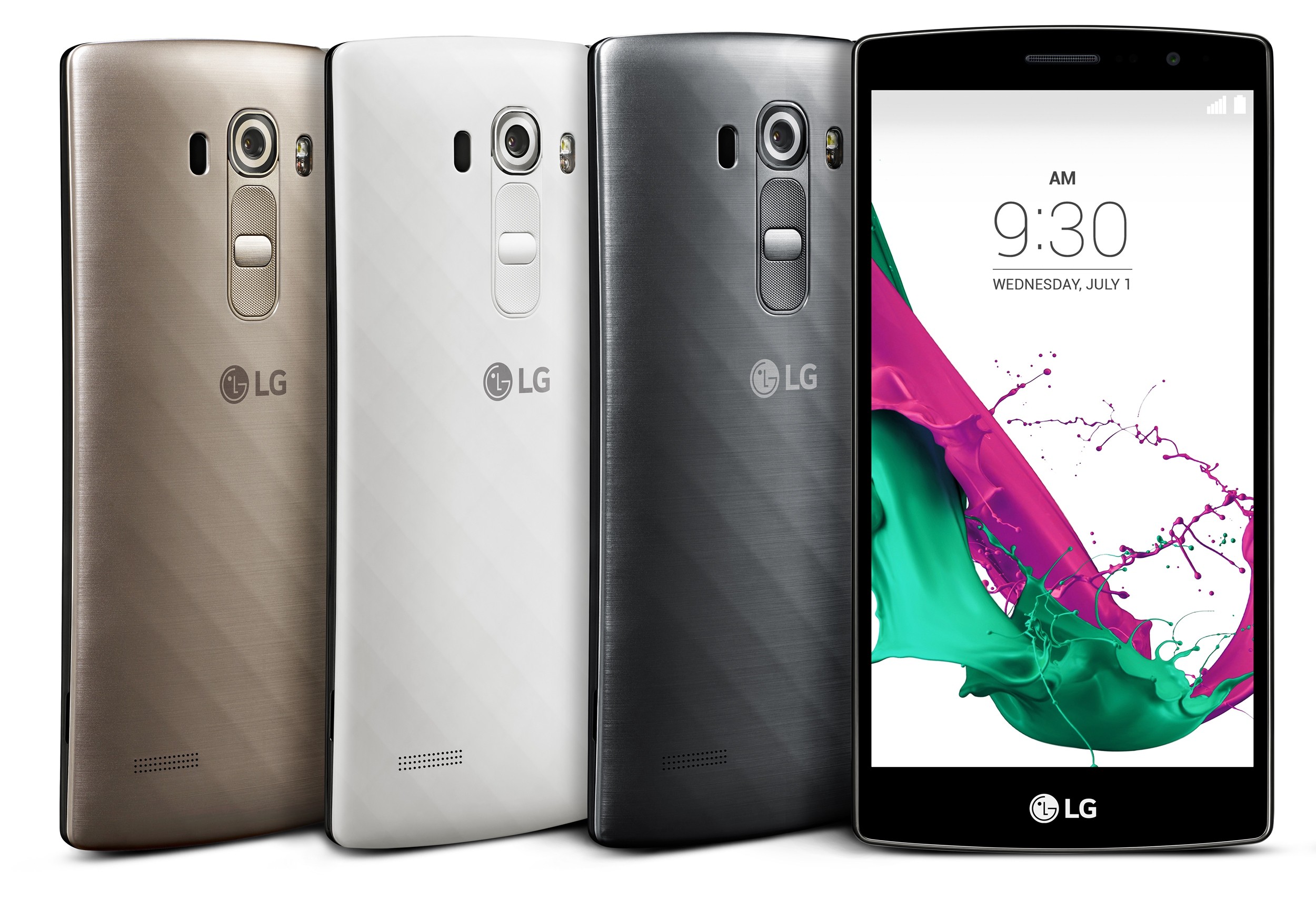 Offering value without compromising its performance, you got the LG G4 Beat on this list!
LG is widely acclaimed across the globe as one of the masters in mobile Photography.! It has DSLR-like camera features such as adjusting aperture, a manual focus and changing the white balance to give creative access for the user. Another key treatment to photos is that its infrared-sensitive color spectrum sensor analyzes and measures all of the visible light within a scene ensuring that an image's colors appear natural and vivid even in dim conditions.
Plus, aside from photography, this phone knows music very well, regarding LG as one of the most trusted mainstream brands when it comes to audio quality. Its 2,300mAh battery can last an average of 10 hours with occasional calls, regular texting, social media things, music on commutes and taking photos. As the name goes, this is a budget phone to beat indeed!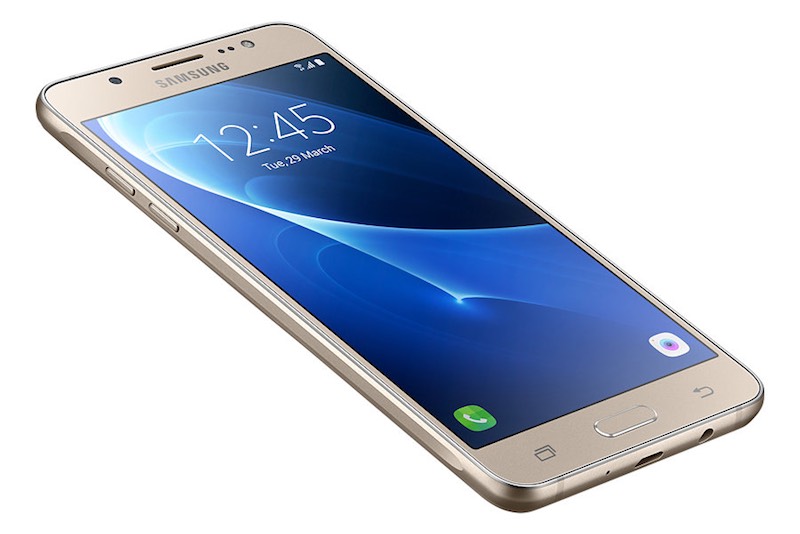 A power player in the smartphone market, Samsung's previous model prices may depreciate in value with newer high-end models but its performance and quality remains intact. So, if you want to get your hands with a Samsung-leading gadget, then the Samsung Galaxy J5 model is right up on your low-cost smartphone alley. This Samsung budget smartphone promises a stunning viewing experience. Its Super AMOLED display allows the user to enjoy a more vivid and richer media experience than ever before. Like most Samsung phones, its powerful processors ups the joy for faster web browsing, gaming, and HD video viewing, as well as effortless and lag-free multitasking. Truly a competitor, the user gets brighter, clearer photos and videos with its 13MP rear camera and f/1.9 aperture. Plus, its built-in front camera flash takes bright snaps even in low light conditions!
What's more, the ultra power saving mode feature cuts down battery consumption by shutting down unnecessary functions. So, you get extra power to enjoy a variety of media content, including movies, music games and web use for longer than ever.

Built for business as it claimed, the microsoft Lumia is pretty much the budget smartphone for the work-life culture. The smartphone runs on Windows 10 Mobile, has a 5in screen which has an HD display and a 8Mp camera. It has an Office 365 set up, the Lumia 650 from Windows 10 allowing one to work seamlessly. Meaning one is sure to get full access with the Microsoft apps and services that keeps productivity up and running very much like a mobile laptop in one's palms.
This office right at the fingertips also gives users a crisp and bright viewing experience, even in direct sunlight! Blame that on its super sharp 5'' HD OLED display. Although the Lumia 650 comes with 16GB of internal storage, one can use a Micro-SD card to expand additional 200GB of storage space. SD cards are extremely cheap to buy after all! Finally, its speaker is located at the bottom front of the phone making it great for watching as the sound is directed towards you. Weighing at 122g, this lightweight smartphone is one for the budget smartphone books.
10) iPhone SE (Price starts at Php 11,000.00)

Of course, this list doesn't come without the media-stated most powerful smartphone brand there is. The apple technology is one most people would love to have considering its powerful IOS operating system.
While the iPhone SE is no longer apple's latest phone, it is still a must-have smartphone and thanks to newer models, you can avail one on a budget! What's there to explain about an iPhone feature, it has great photo-taking, video-viewing, app-using, and a whole lot more rich experience. Nothing like having an iPhone on your pocket.
These bang-for-the-buck smartphones deserve to be on the ranks of the must-haves as it is more than just a low-cost smartphone. The quantity does not dictate the quality these days. So, never judge a book by its cover.
Speaking of budget smartphones, you may visit Marketplace.ph to get yourselves high-end smartphones at budget-friendly prices. The online shop features authentic and pre-loved items that are carefully tested before going up on sale. You may strike a bargain, so check Marketplace.ph and shop through smartphones while its there.
Don't forget to like and follow Marketplace by PawnHero on Facebook, Twitter and Instagram to get updates, join games and win cash prizes.