"I am very saddened by this, but what matters most now is the well-being of our kids. I kindly ask the press to give them the space they deserve during this challenging time." -Brad Pitt (People Magazine)
After having 6 kids, getting almost 40 movie collaborations, earning millions of dollars, amassing huge estates, establishing a foundation, and living twelve years together (with two years of marriage!), one of the most admired celebrity power couples in the world – and might we say also one of the richest in Hollywood – has called it quits!
Like the BREXIT, the Brangelina split shocked the hearts of every human being in love with them. None of the fans NEVER, like NEVER EVER, expected Angelina Jolie to file divorce from Brad Pitt.
Now, we're about to face the reality that a Hollywood ever after is nothing but a foolish fantasy. So to add more grim to reality, let's highlight the whole world of the Brangelina empire breaking into two with these four pricey moments to expect from their impending divorce.
1) Their networth are worth millions of dollars.
Like most divorce, a break-up of wealth is the number one thing to expect. Brangelina's combined wealth has been estimated to be around a whopping 400 million US dollars -landing them as one of Hollywood's richest couples! Pitt's net worth is estimated at $240 million, and Jolie at an estimated $160 million. And this gives us tears because even their wealth are splitting up. (Ben and Jerry's please)
2)  They have six happy children.
This means a lot… and it costs a lot for children to have separate parents. And the couple has six children together — Shiloh, Vivienne, Knox, Zahara, Pax and Maddox. According to reports, the concern over the child custody is a big issue. It is said that  Angelina wants Brad to have joint legal custody of the children but she wants physical custody of the kids. She will allow Brad to have child visitation rights. And not even the kids could spare their marriage, it's so heartbreaking. (Grabs more tissue)
3) They work together for a living (well, used to now).
Angelina is also asking that miscellaneous jewelry and other personal effects" as well as "earnings and accumulations from and after the date of separation" are listed as "separate property. And it's really true, she's over with him. (Let there be divine intervention.)
4) They've built a massive Brangelina empire together.
With 12 years worth of love, the real estate of the high profile duo is no joke! The empire consists of a primary residence in Eastern Hollywood, a 1,200 acre estate in France, a 5 million dollar home in Santa Barbara, and their up for sale New Orleans home. And now a Brangelina empire is crumbling like our hearts. (A house is not a home.)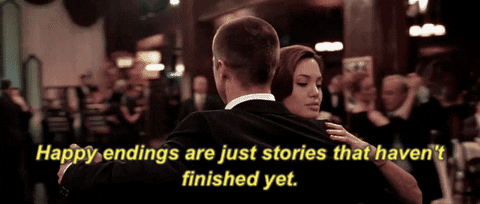 At the bottom of millions of fans' hearts, there lies hope that the BRANGELINA love, even not forever, will remain for a lifetime.
One way to keep the flame burning is to show your love. Why not get gifts to surprise them? If you're looking into buying jewelry, bags, gadgets then visit our newest online shop Marketplace.ph by PawnHero where authentic pre-loved branded items meet bargain prices. Plus, for extra cash you can also check the PawnHero website to learn more.
The following two tabs change content below.
Jhon Kenneth Delos Reyes
Kenneth finds his heart through writing. He is a mortal open for romance, adventures and experiences. He is an imaginative owl by night and advocates humanity, beauty, love and nature by day.
Latest posts by Jhon Kenneth Delos Reyes (see all)